Flax Seed Oil 100sg
Douglas Labs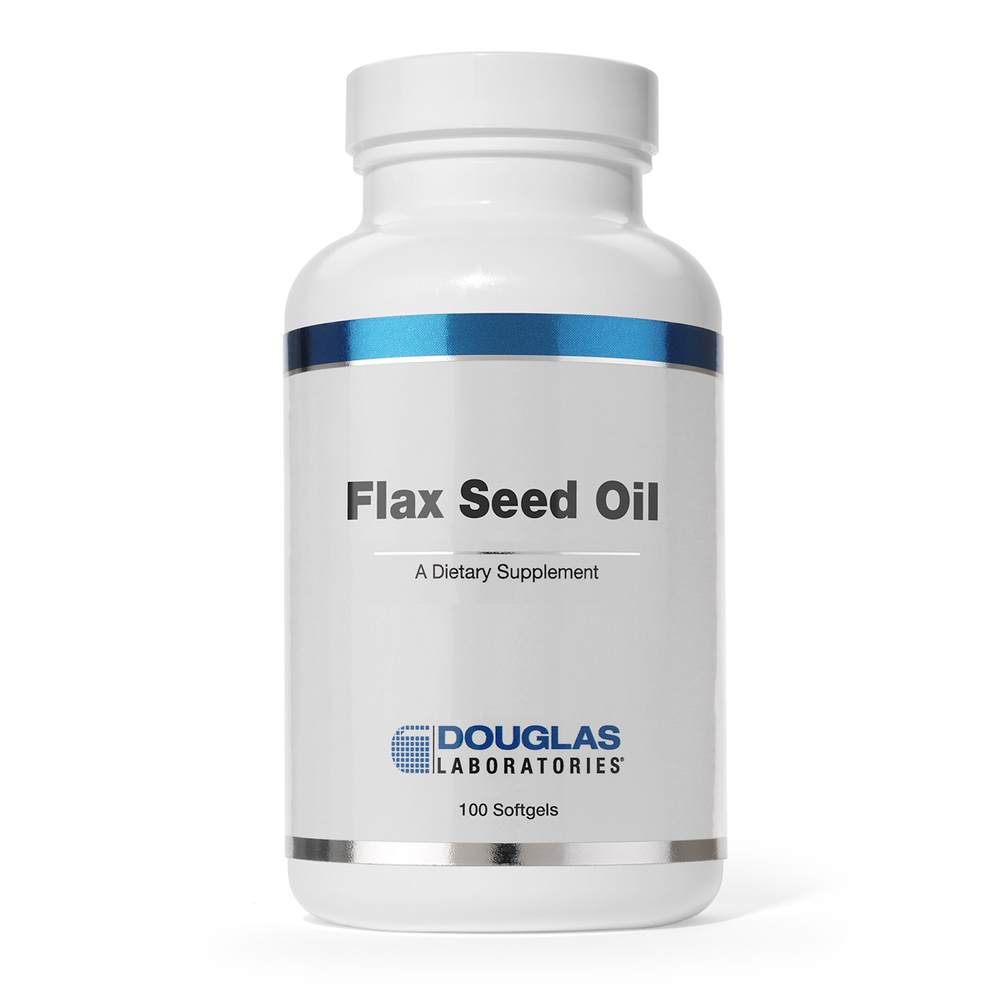 SKU: DL-202192100X
Flax seed oil a natural, concentrated source of alpha-linolenic acid (ALA), an essential omega-3 fatty acid. Douglas Laboratories® organic flax seed oil provides 50% ALA, as well as significant amounts of oleic acid (Omega-9) and the essential linoleic acid (Omega-6) in their natural triglyceride forms.‡
Suggested Use:
As a dietary supplement, adults take 1 softgel daily or as directed by your healthcare professional.
Serving Size: 1 Softgel
Amount Per Serving
Calories … 9
Total Fat … 1 g
Polyunsaturated Fat … 1 g
Omega-3 fatty acids … 520 mg
(as alpha-linolenic acid)
Omega-6 fatty acids … 110 mg
(as linoleic acid)
Omega-9 fatty acids … 140 mg
(as oleic acid)
Other ingredients: Organic flax seed oil, gelatin (capsule), glycerin and water.

This product is Gluten-free and Non-GMO.
Storage:
Store in a cool, dry place, away from direct light. Keep out of reach of children.