Flax Seed Oil
Progressive Labs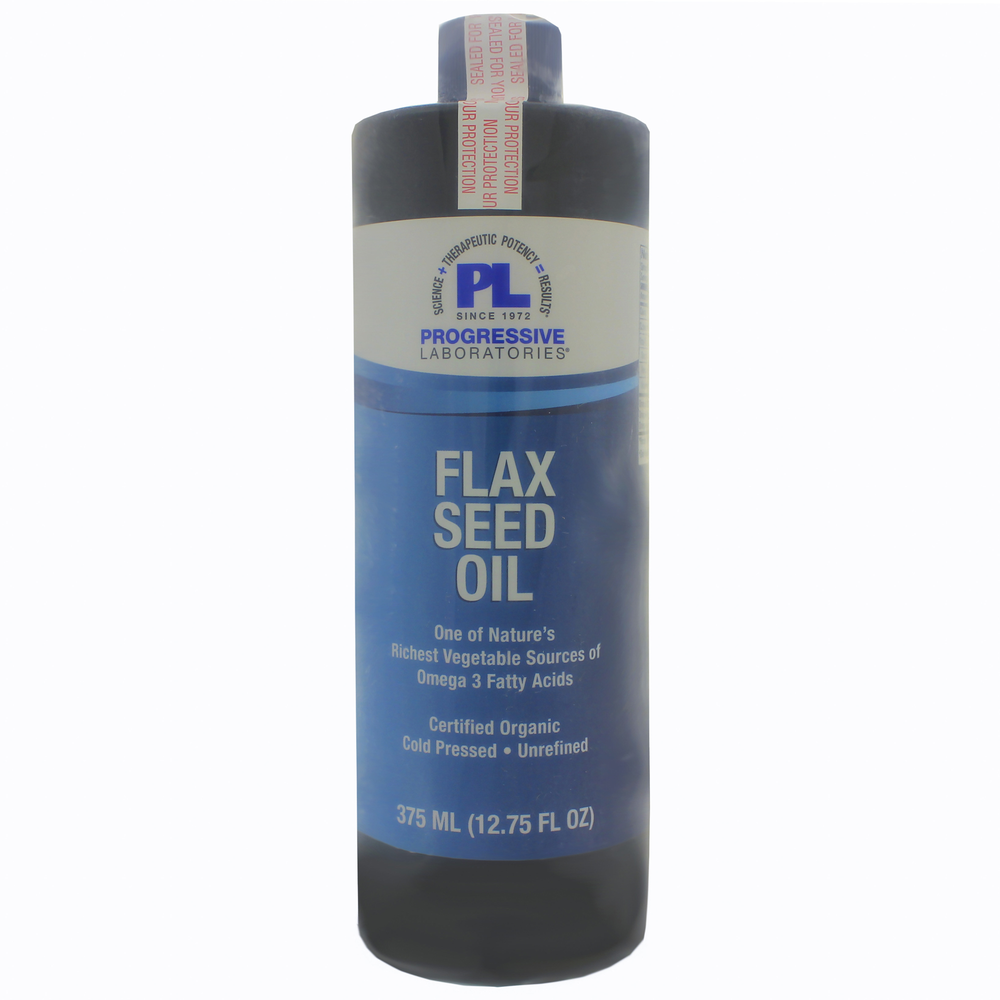 SKU: PGV-8483
A rich vegetable source of omega 3 fatty acids with 55-65% omega 3 and 15-25% omega 6 fatty acids. Omega 6 fatty acids are essential but are less likely to be deficient in the American diet. These essential fatty acids support cardiovascular health, skin health and normal inflammation levels.
Must Be Refrigerated After Opening
One tablespoons daily with meals (may be mixed with foods).
Serving Size: 1 tablespoon (14g)

Amount Per Serving:
Calories ... 126
Calories from Fat ... 126
Total Fat ... 14g
Saturated Fat ... 1.3g
Polyunsaturated Fat ... 9.5g
Monounsaturated Fat ... 3.2g
Average Analysis per Tablespoon:
A-Linolenic acid ... 6.3g
(omega 3)
Linoleic acid ... 3.2g
(omega 6)
Oleic acid ... 3.2g
(omega 9)
Keep out of reach of children.
These products have not been evaluated by the Food and Drug Administration. These products are not intended to diagnose, treat, cure or prevent any disease.
It looks like there are no similar
products available