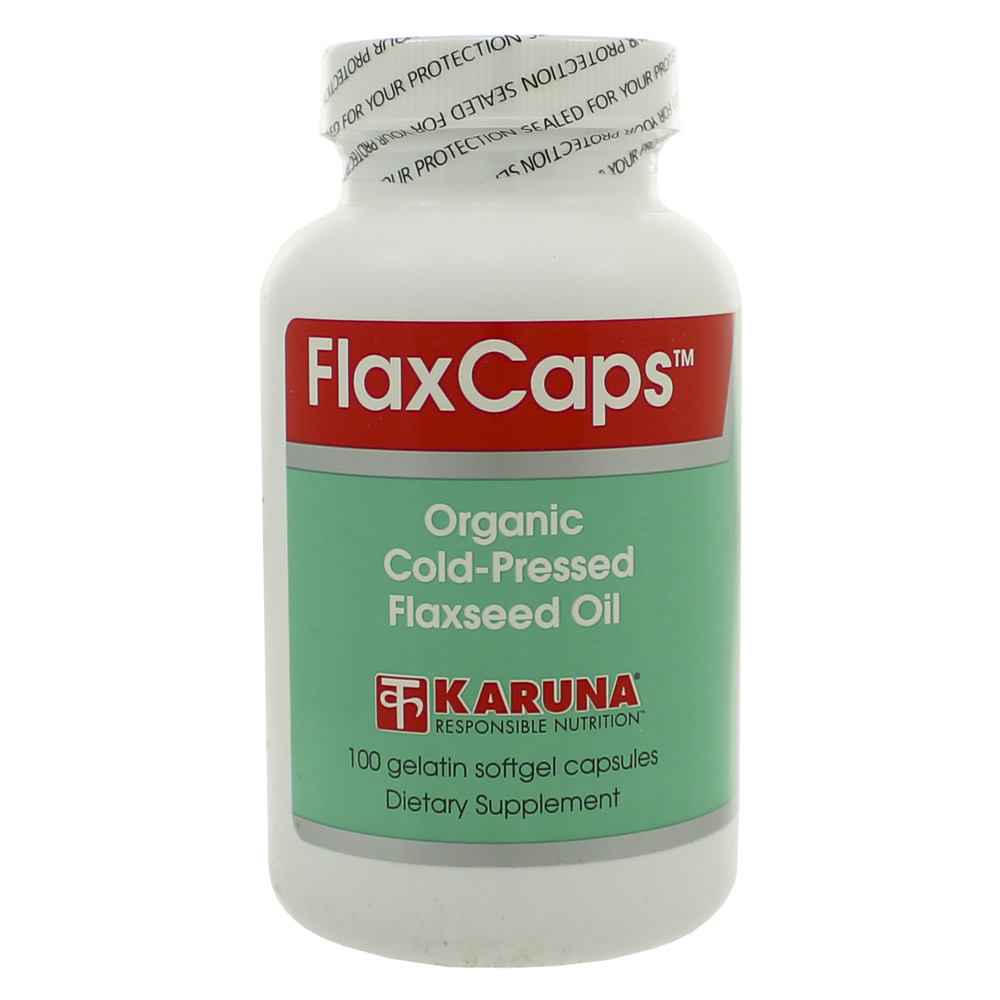 SKU: KAR-4102
FlaxCaps
-Best vegetarian source of omega-3 fatty acids.
Flax oil is the only concentrated vegetarian source of the important omega-3 fatty acid, alpha-linolenic acid (ALA). Omega 3 fatty acids such as ALA compete with the more abundant omega-6 fatty acids in western diets, helping to normalize production of prostaglandin E2 and leukotrienes series 4. ALA is recognized as an important contributor to cardiovascular health. FlaxCaps is stored under refrigeration and shipped with a cold-pack to assure freshness.
Adults: 1-6 softgel capsules, 1-3 times daily, best taken with meals, or as directed.
Serving Size: 1 Softgel
Amount Per Serving
Calories ...9
Calories from fat ..9
Total fat ...1g
Saturated fat ...0.1g
Monounsaturated Fat ...0.2g
Polyunsaturated Fat ...0.7g
Flaxseed Oil ...1000mg
Yielding:
Alpha-Linolenic Acid ...540mg
(omega-3)
Oleic Acid ...210mg
(omega-9)
Linoleic Acid ...150mg
(omega-6)
Other Ingredients: Gelatin, glycerine, purified water, carob extract.
*This statement has not been evaluated by the Food and Drug Administration. This product is not intended to diagnose, treat, cure or prevent any disease.