FlexSolve 24/7
American BioSciences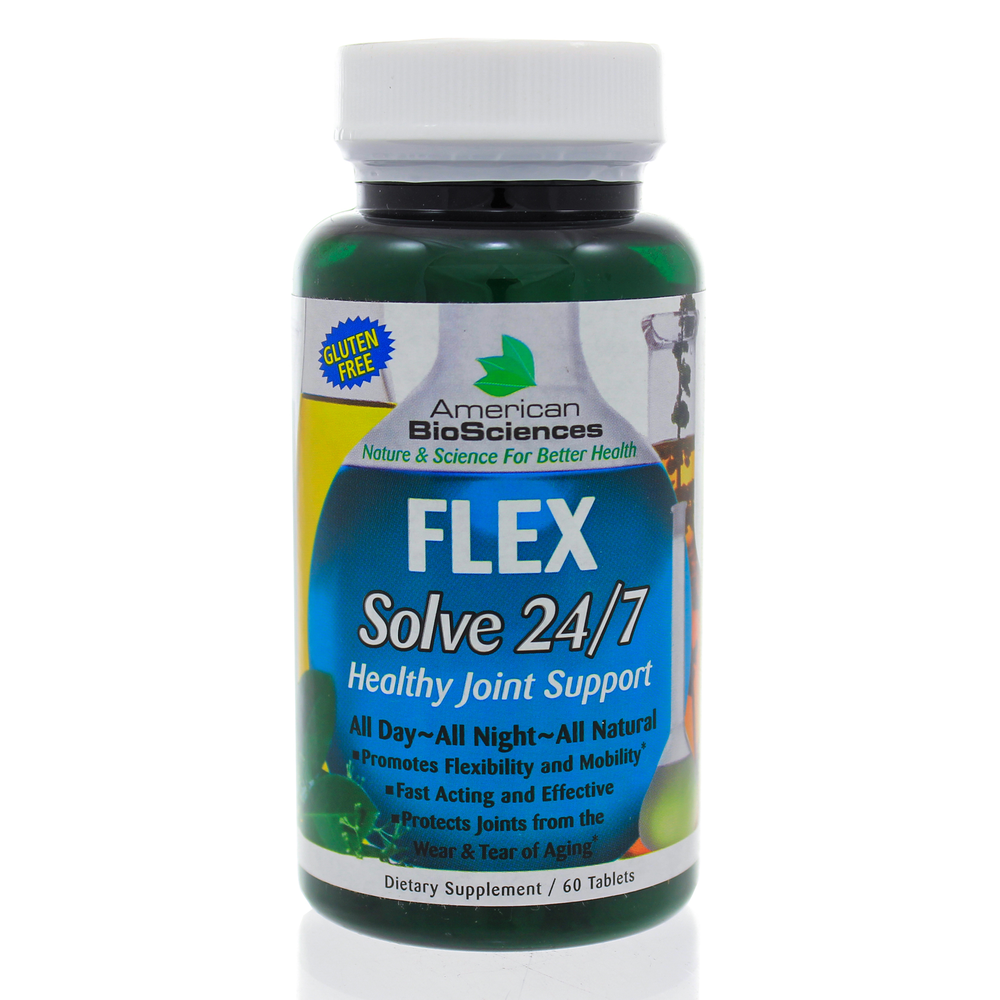 SKU: AM7-ABFLEX60
Works around the clock to help support your joints*
FLEXSolve 24/7, the next generation of natural joint support formula, goes beyond glucosamine and chondroitin supplements. This is a unique blend of natural mucopolysaccharides with European and Australian herbs that works synergistically to fortify optimal joint function.
As a dietary supplement, take one tablet twice a day on an empty stomach. For additional support, take 2 tablets twice daily.
Serving Size: 1 tablet
Amount Per Serving
Bromelain ... 150mg
Boswellia ... 75mg
Bovine Cartilage ... 50mg
Devils Claw Root Extract ... 31mg
White Willow Bark Extract ... 25mg
Yucca Leaf Extract ... 25mg
Feverfew Extract ... 15mg
Celery Seed Extract ... 8mg
Papin Extract ... 4mg
Proprietary Blend of Australian Herbs ... 130mg
Other Ingredients: Plant derived cellulose,
magnesium stearate, colloidal silica.
Does not contain: cane sugar, lactose, artificial
colours, flavours, preservatives or animal products.
Do not purchase if seal is broken. Keep out of reach of children. Do not use if you are hypersensitive to any ingredient in this formula or allergic to pineapples or papayas. Pregnant or lactating women and individuals taking prescription medications should consult a healthcare professional before use.
*These statements have not been evaluated by the Food and Drug Administration. This product is not intended to diagnose, treat, cure, or prevent any disease.
It looks like there are no similar
products available