Flora 5-14™ Complete Care
Innate Response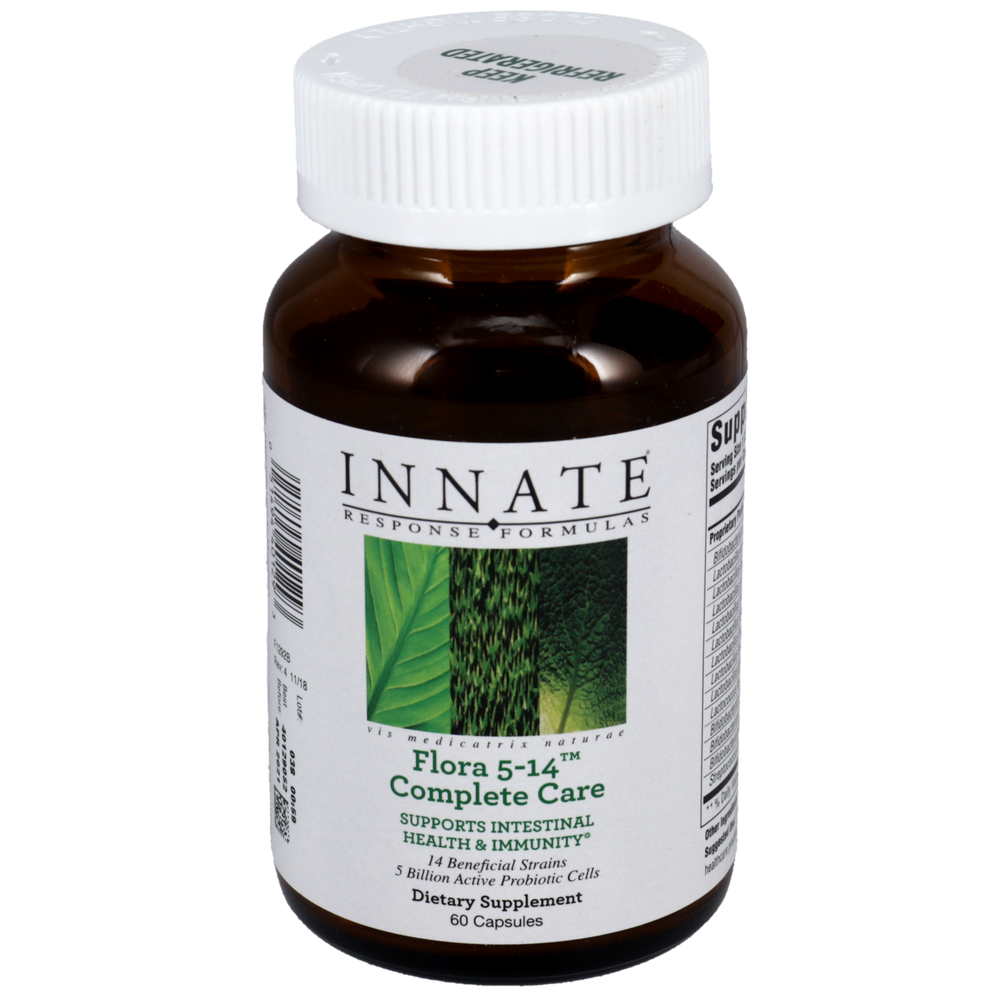 SKU: INR-40129
5 billion active cells from a broad spectrum of 14 strains
Maintains intestinal health, bowel regularity and immunity*1
Gently filtered from food growth media to remove common allergens*
Tested free of soy, dairy and gluten
Includes genera that have demonstrated excellent adhesion to human epithelial cells*2
Genera have demonstrated ability to withstand digestive acids*3
5 billion potency is ideal for sensitive individuals*
References1. C. N. Jacobsen, V. R. (Nov. 1999). Screening of Probiotic Activities of Forty-Seven Strains. Applied and Environmental Microbiology, 4949-4956.2. ibid.3. Sahadeva, R. L. (2011). Survival of commercial probiotic strains to pH and bile. International Food Research Journal, 1515-1522.
Take 1 capsule daily, or as recommended by your healthcare practitioner.
Serving Size:
1 Capsule
Amount Per ServingProprietary Probiotic Blend
... 5 Billion CFU
Bifidobacterium lactisLactobacillus acidophilusLactobacillus caseiLactobacillus plantarumLactobacillus rhamnosusLactobacillus salivariusLactobacillus brevisLactobacillus bulgaricusLactobacillus gasseriLactococcus lactisBifidobacterium longumBifidobacterium bifidumBifidobacterium infantisStreptococcus thermophilus
Other Ingredients:
Cellulose, L-Leucine, Silica.