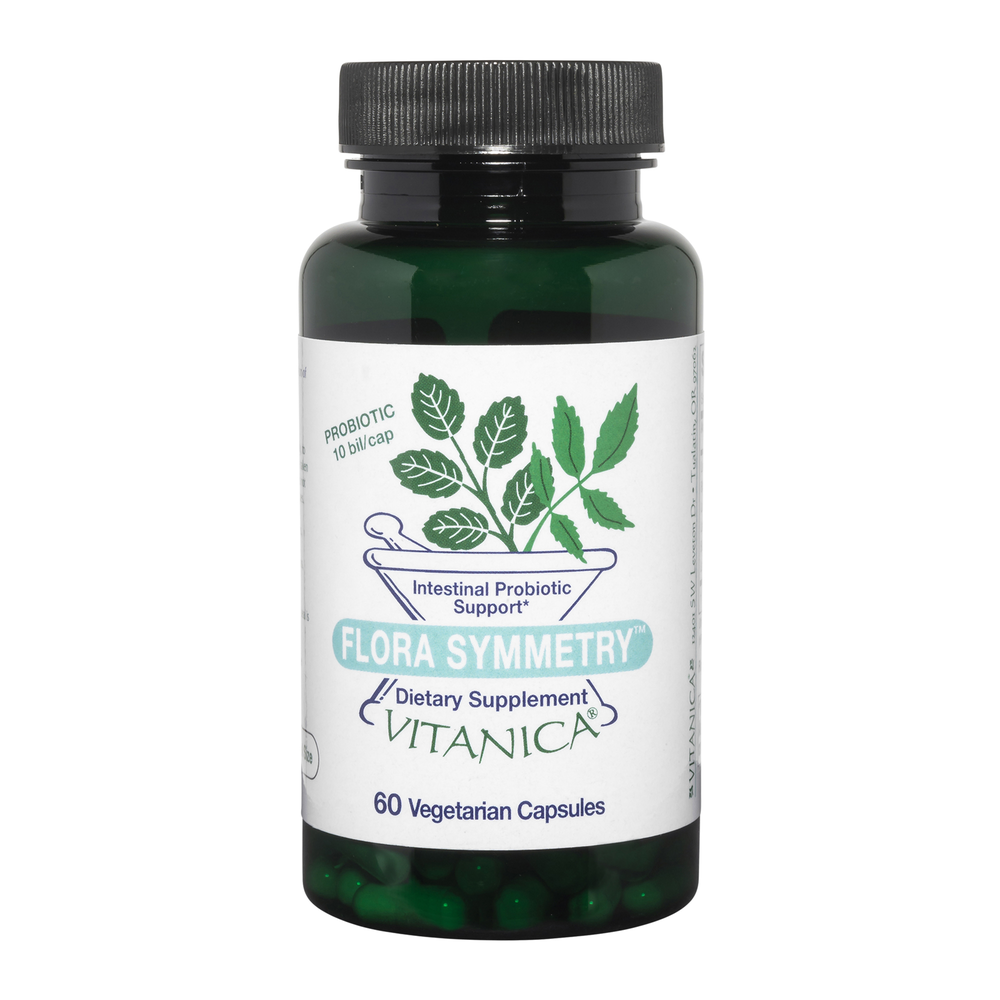 SKU: VTC-01317
The unique blend of live cultures from Lactobacilli and Bifidobacterium in our multiple species probiotic formula promotes the normal microflora ecology of the intestinal environment. This specific and multiple species approach promotes the proper balance of gut organisms to bring about optimal intestinal immune support and healthy digestive functions. Each capsule contains 10 billion live organisms!*
Take one (1) capsule per day, orally, to promote healthy intestinal flora. More may be taken as directed by your healthcare practitioner.
Serving Size: 1 capsule
Amount Per Serving:
Lactobacillus acidophilus ... 500 million CFU
Bifidobacterium lactis, HAWARU™ ... 5 billion CFU
Lactobacillus salivarius ... 3 billion CFU
Lactobacillus rhamnosus ... 500 million CFU
Bifidobacterium breve ... 500 million CFU
Lactobacillus plantarum ... 500 million CFU
Other Ingredients: Cellulose, water, l-leucine, silica
This product contains no: preservatives, binders, artificial colorings or flavorings, sugars, starch, lactose, salt, corn, wheat, soy, gluten, milk derivatives, yeast or nuts.
Suitable for vegetarians
Do not administer probiotics through gastrostomy tubes.
Tamper resistant: Please do not use if safety seal is broken or missing.
Keep refrigerated or store in a cool, dry place below 70° F.