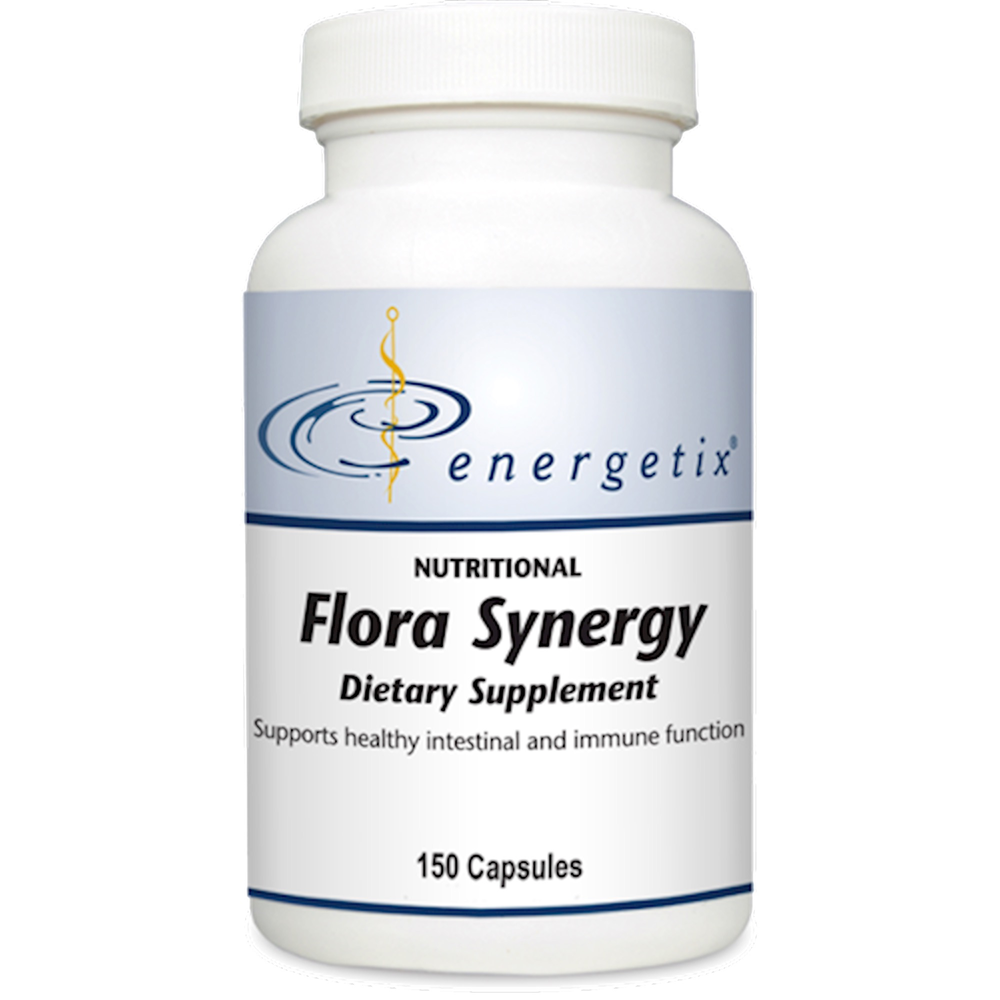 SKU: ENX-13110
Flora Synergy® contains the spore form probiotic Bacillus coagulans and prebiotic fructooligosaccharides (FOS) to help support normal immune and digestive response. Unlike other probiotics, these bacteria remain in spore form until they reach the small intestine and aid in maintaining intestinal microflora balance.†

Suggested Use:
As a dietary supplement, take 2 capsules three times daily 20 minutes before meals or as directed by a healthcare professional.

Serving Size: 2 capsules

Amount Per Serving
Total Carbohydrates ... <1g
Fructooligosaccharides ... 472mg
Bacillus coagulans (90 million CFU) ... 2.7 mg

Other Ingredients: Capsule (Hydroxypropyl Methylcellulose, Purified Water), Maltodextrin, Medium-chain Triglycerides.
Do not use if neck wrap is broken or missing. If pregnant or breast-feeding, ask a healthcare professional before use. Keep out of reach of children. Store at room temperature out of direct sunlight.
†This statement has not been evaluated by the Food and Drug Administration. This product is not intended to diagnose, treat, cure, or prevent any disease.
For optimum culture viability, refrigeration is suggested.