Flow-Less
Allergy Research Group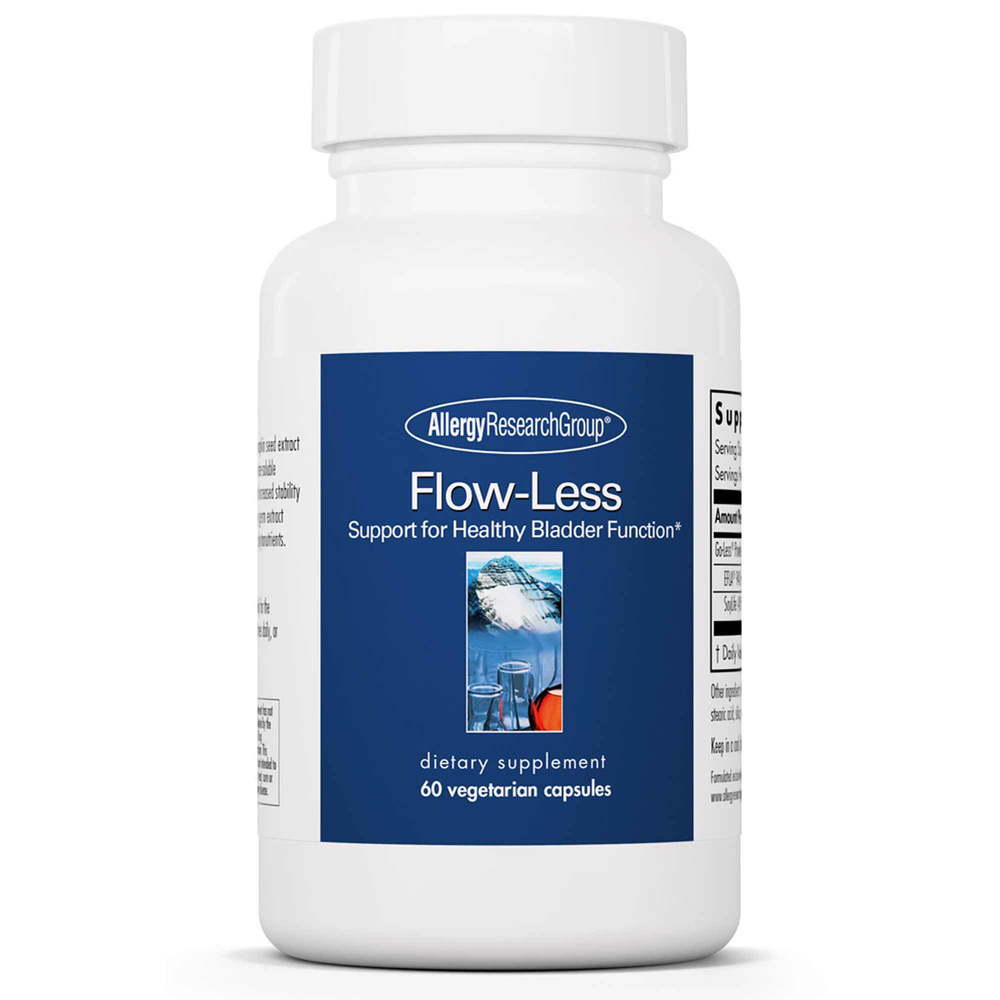 SKU: ARG-76310
Blend of EFLA® 940, a special water-soluble pumpkin seed extract, with a patent-protected non-GMO soy isoflavone and phytonutrient extract for support of bladder health in aging men and women.*
Supports healthy bladder function*
Helps reduce occasional urinary urgency*
Promotes sleep satisfaction*
As a dietary supplement, 1 capsule three times daily for the first two weeks. After two weeks, take 1 capsule two times daily, or as directed by a healthcare professional.
Serving Size: 1 capsule
Amount Per Serving
Go-Less® Powder providing ... 300mg
EFLA® 940 Pumpkin Seed Extract 262.5mg
SoyLife (40 % isoflavones from soy germ) 37.5mg
Other Ingredients: Hydroxypropyl methylcellulose, magnesium stearate, stearic acid, silica, maltodextrin.
CAUTION: It is very important to consume adequate amounts of water with this product. If transit time is not regulated in 12 to 24 hours, discontinue use.
Keep in a cool, dry place, tightly capped.
It looks like there are no similar
products available