Foeniculum vulgare - bitter fennel
Wise Woman Herbals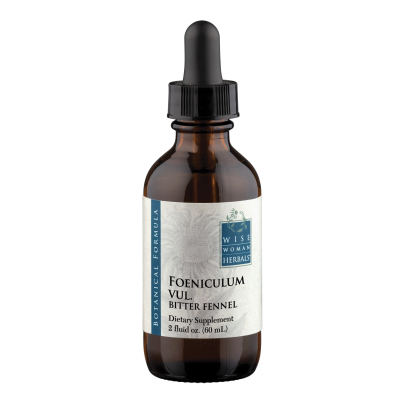 SKU: WWH-2FOEN
Foeniculum vulgare (bitter fennel) Liquid Extract.
Shake Well. Add 20-60 drops to water, 1-4 times per day .
Do not exceed suggested use.
Serving Size: 1 Dropper (approx 30 drops)
Amount Per Serving
Organic mature fennel seed, 1:2.9
dry in a base of organic alcohol and spring water.
Other Ingredients: Spring water, organic alcohol, and sweet fennel essential oil.

If pregnant or nursing, consult your healthcare practitioner before taking this
product.
*This statement has not been evaluated by the Food and Drug Administration.
This product is not intended to diagnose, treat, cure or prevent any disease