Foresterol 600mg
Designs for Health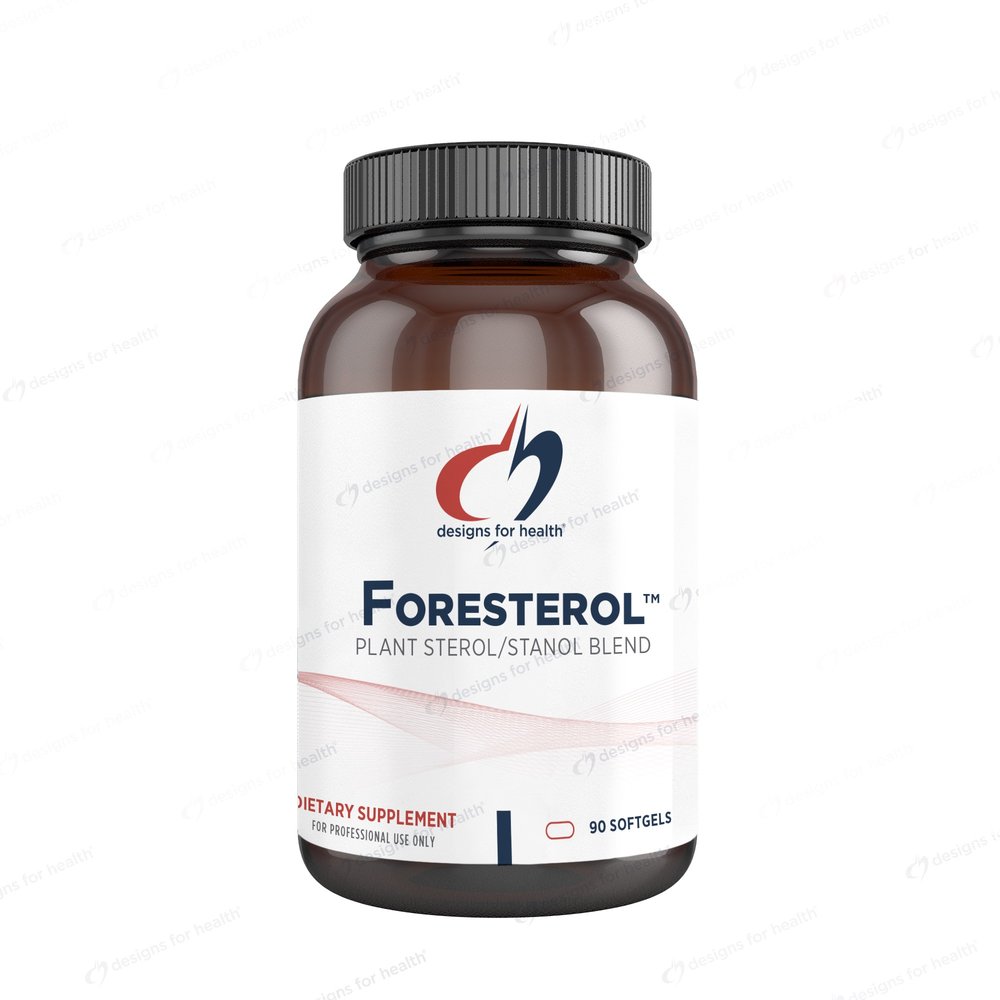 SKU: DFH-FOR090
Foresterol™ contains a phytosterol mixture of plant sterols/stanols that has been shown to be effective in supporting healthy cholesterol levels in the body. This mixture is from the non-GMO tall oil of the coniferous pine tree and mainly consists of four major phytosterols: beta-sitosterol, campesterol (in the free sterol form, not as sterol esters), campestanol, and sitostanol.
Made with non-GMO ingredients.
As a dietary supplement, take one softgel three times per day with meals, or as directed by your health care practitioner.
Serving Size: 1 softgel
Amount Per Serving
Plant sterols/stanols ... 600mg
Other Ingredients: Bovine gelatin, water, and glycerine (softgel ingredients), curcumin (natural color).
STORE IN A COOL, DRY PLACE.
Notice: Color, size or shape may appear diff?erent between lots.