Four-Substance Formula (T71)
TCM Zone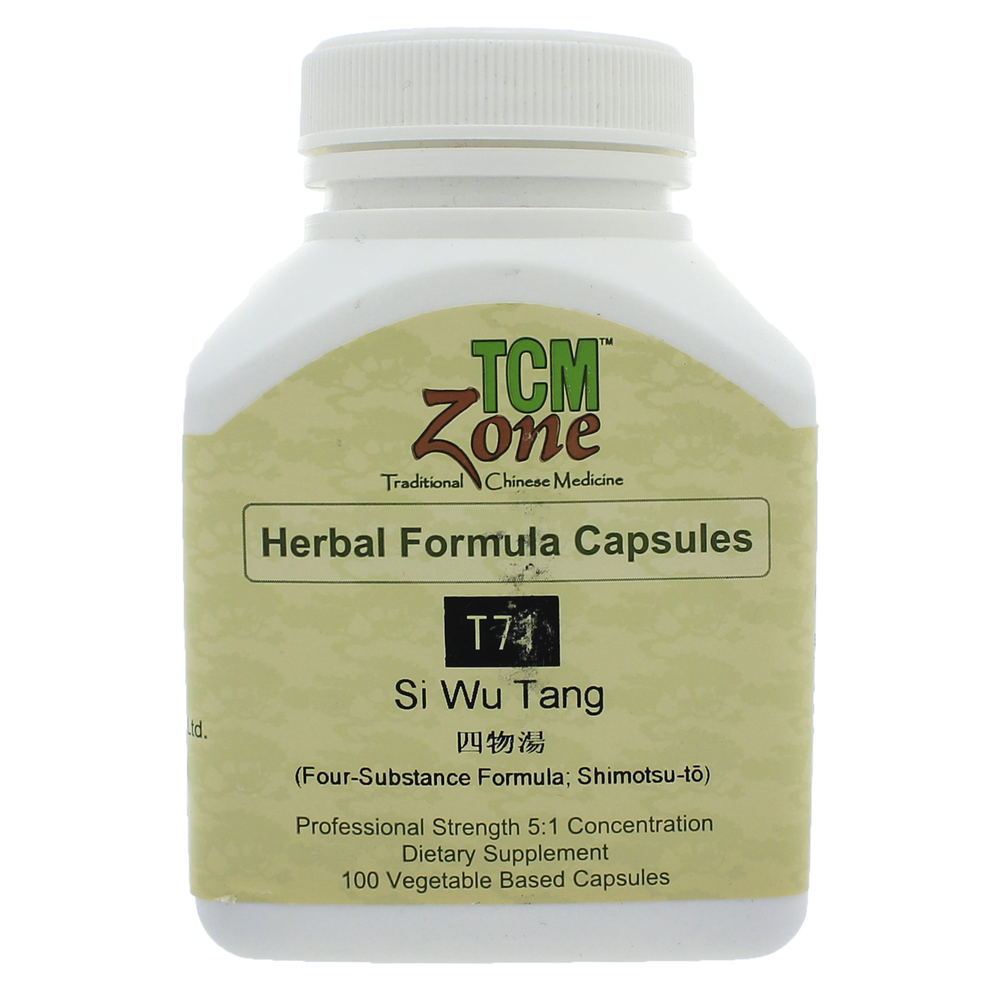 SKU: TCM-T71C
Tonifies the blood and regulates the Liver*.
Take four (4) capsules each time, three (3) times daily before or between
meals, or as directed by your healthcare professional
Serving Size: 12 vegetable capsules (6g total, 5:1 concentration)

Amount Per Serving:
Angelica sinensis (Dang gui) ... 7.50g
Cnidium Rhizome (Chuan xiong) ... 7.50g
Peony Root (Shao yao) ... 7.50g
Rehmannia Root (Shu di huang) ... 7.50g
Other Ingredients: dextrin
This product is a "traditional Asian medicine" formula.
These statements have not been evaluated by the Food and Drug Administration.
This product is not intended to diagnose, treat, cure or prevent any disease.