Fu Zheng Support Formula Liquid
Kan Herb Company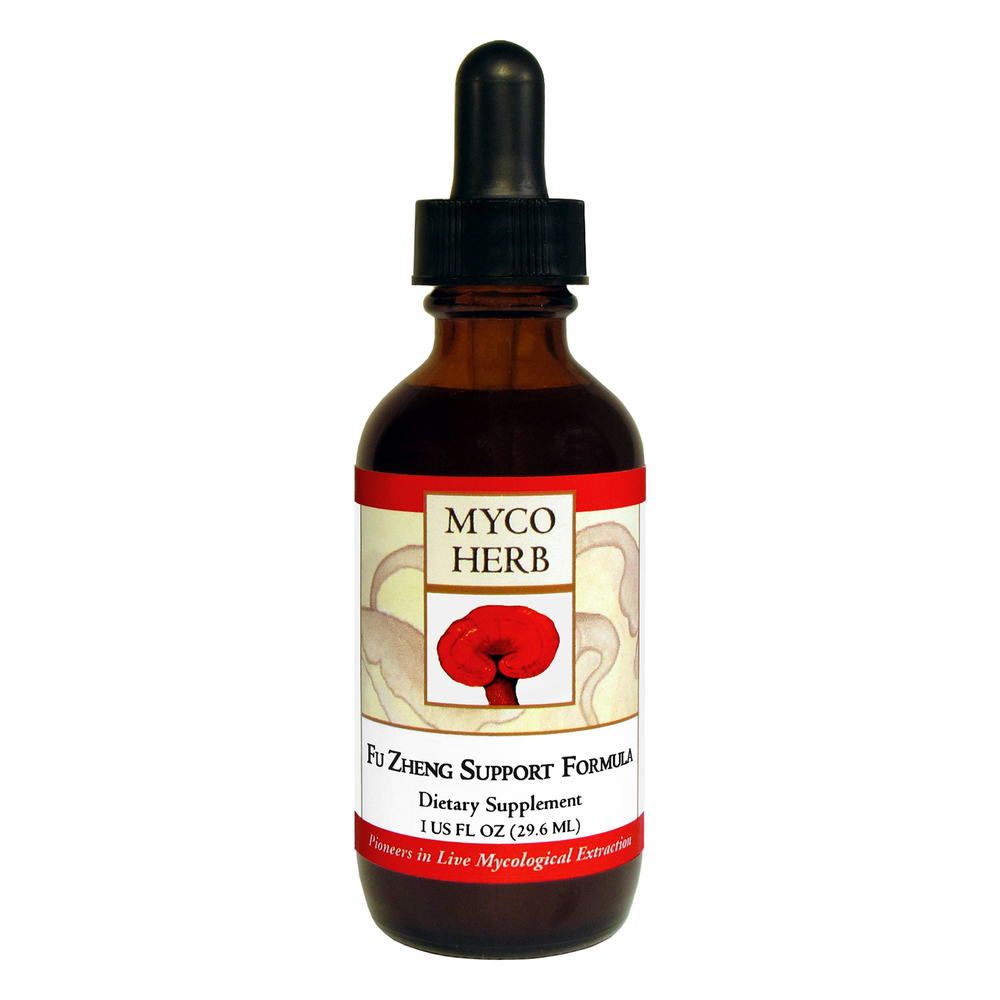 SKU: KA3M-MFZ
Fu Zheng Support 1oz, by Myco Herb, is available through Kan Herbs.
MYCO
HERB
FU ZHENG SUPPORT
Dietary Supplement
1 US FL OZ (29.6 ML)
Pioneers in Live Mycological Extraction
More Info:
Myco Herb delivers the highest quality of bioavailable herbal ingredients by coupling optimal potency live mycelial and fruiting stages of exclusively cultivated mushroom strains with a superior extraction process.
Recommended Dosage:
20-30 drops, 2-3 times daily
INGREDIENTS
Coriolus mycelium and fruiting body, Reishi mycelium and fruiting body, Cordyceps mycelium and fruiting body, Flammulina mycelium and fruiting body, Astragalus root, Eleutherococcus gracilistylus root bark, Suma root
Water: 55% to 65% by volume.
Alcohol: 18% to 22% by volume.
To evaporate alcohol, place drops in hot water.
Use only as directed by your health care provider and seek their advice if pregnant or nursing
Keep out of reach of children
Keep tightly capped and out of direct sunlight
Store at room temperature
Shake well before each use