Fucus Plus
D'Adamo Personalized Nutrition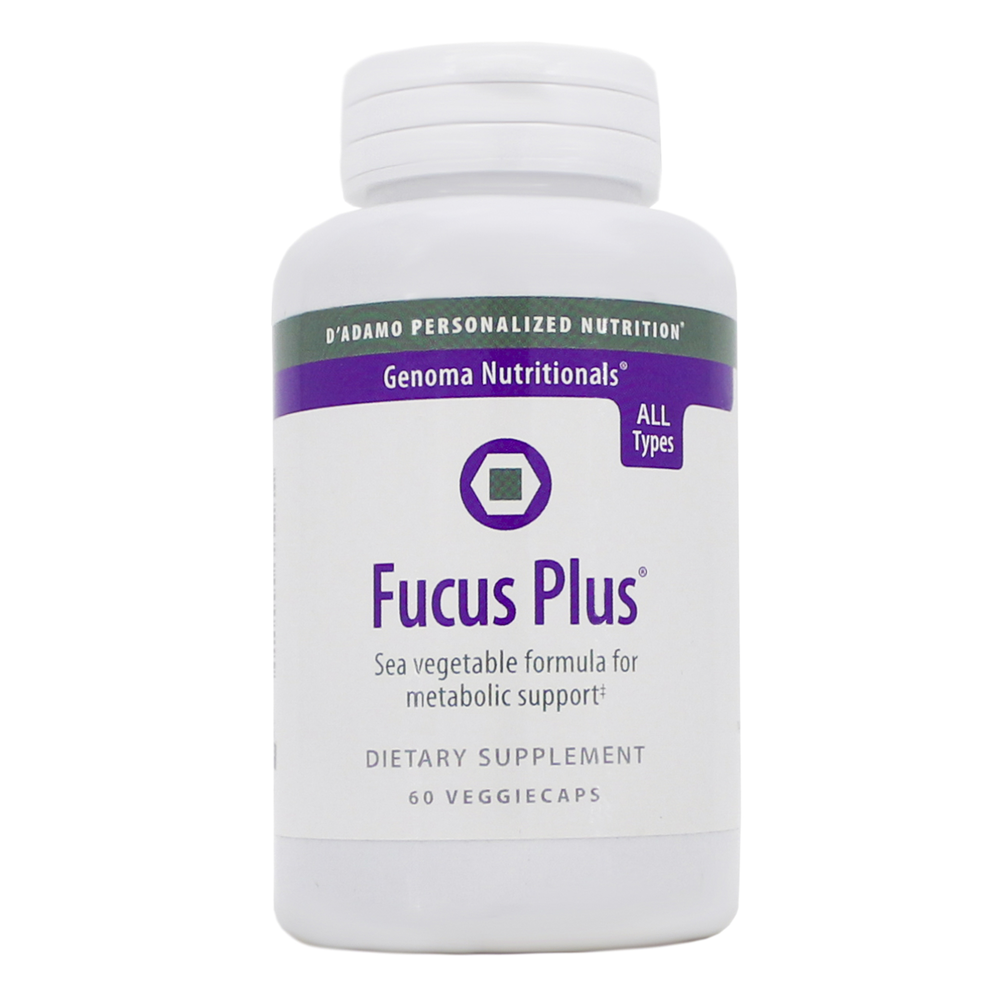 SKU: NAP-NP007
This is the type of seaweed used to enhance the metabolism in type O, and modulate the immune system in types O and B. This is a hard to identify species; Dr. D'Adamo uses a trained marine botanist to identify and harvest his.
Many "kelp" and "bladder wrack" supplements are not Fucus vesiculosis, and are not as effective. Fucus blocks many lectins from attaching to type O cells. Our Fucus product is the highest quality, organic, freeze dried, and unlike the tinctures, high in fucose.
Suggested Use:
Take 1 capsule, 1-2 times daily.


Serving Size: 1 Capsule

Amount Per Serving
Whole Bladderwrack Seaweed Plant….600mg
Lach Arabinogalactan….35mg

Other Ingredients: Vegetable Cellulose, Magnesium Citrate, Organic Rice Extract, Silica, and Organic Rice Concentrate.



This 100% vegetarian product contains no: sugar, salt, gluten, wheat, yeast, corn, soy, eggs or dairy, no preservatives, color or flavors, and no artificial ingredients.
It looks like there are no similar
products available