Full Spectrum Digestion
Theramedix BioSET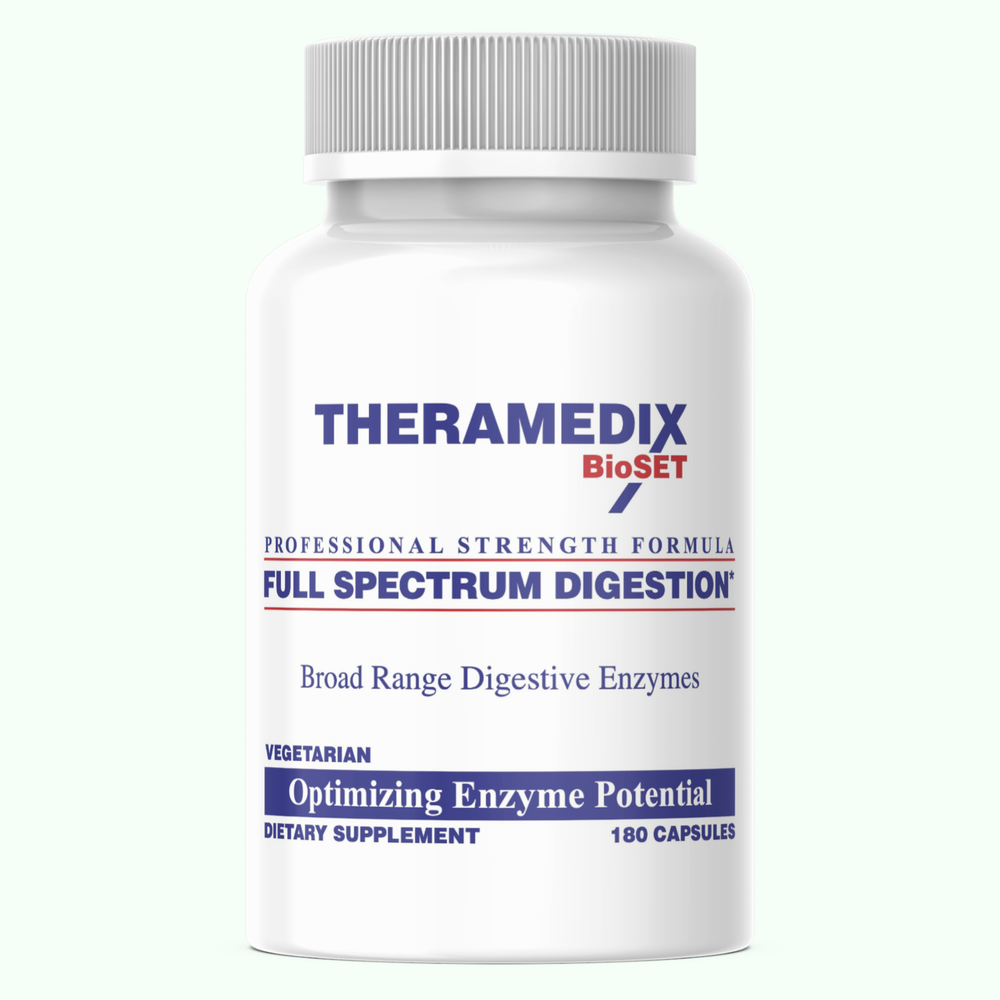 SKU: TDX-FULLSPECTRUMDIGESTION180
Dietary Supplement Broad Range Digestive Enzymes Full Spectrum Digestion helps support the breakdown and absorption of carbohydrates, proteins, fats, soluble and insoluble dietary fiber with a broad pH range of activity.* Thera-Blend is our exclusive process for formulated enzyme blends. These blends are formulated using multiple enzyme forms selected for their ability to break down numerous bonds in varying pH levels.
Recommended Usage: Take 1 capsule before each meal or snack.
Keep out of reach of children. Store tightly closed in a cool, dry place. Do not expose to excessive heat.