GABA 250mg - Hypoallergenic
Kirkman Professional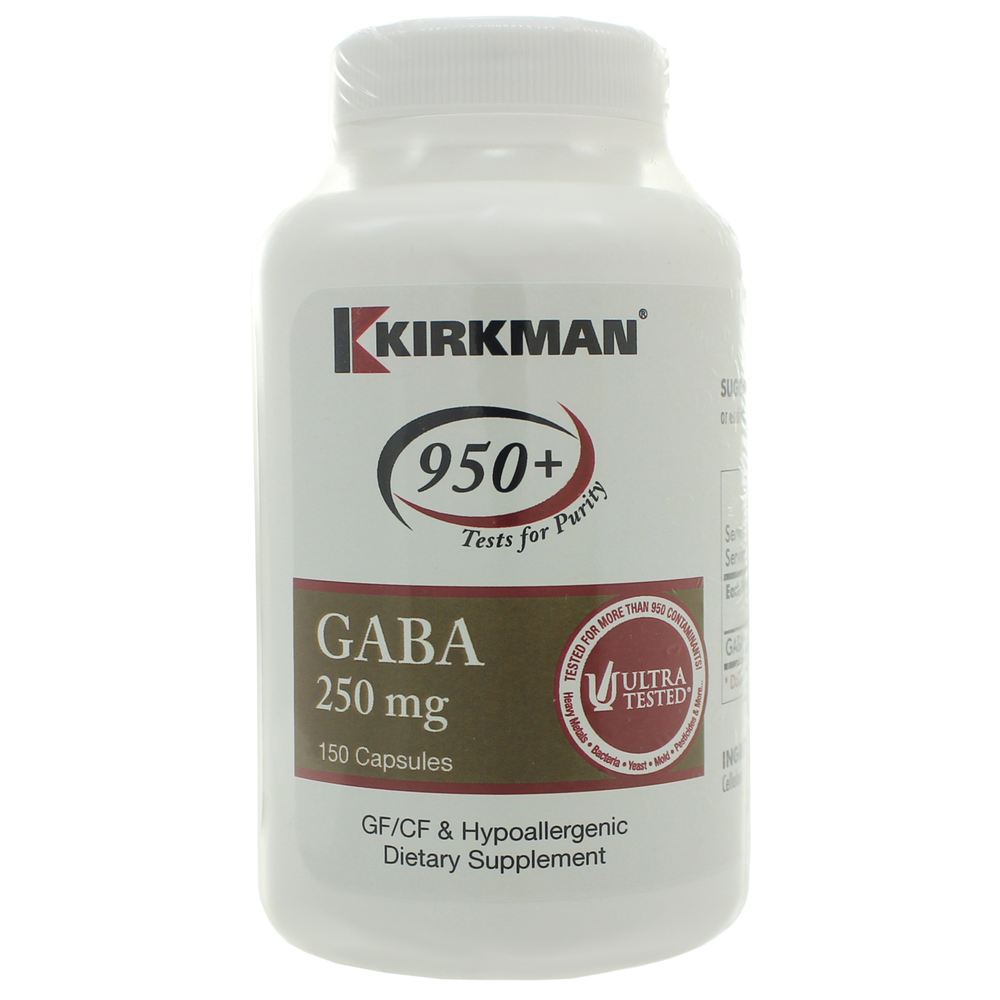 SKU: KRK-5364150
Primary Use : Promotes relaxation and restful sleep.
Kirkman offers 250 mg GABA capsules in a hypoallergenic formulation designed for individuals with special requirements and sensitivities.
Gamma-aminobutyric acid (GABA) is the most abundant inhibitory neurotransmitter in the brain. It serves to fill brain receptor sites so that other messages cannot be transmitted.
While GABA is an amino acid, it is classified as a neurotransmitter (a substance deposited at the end of nerve cells that is then picked up by other nerve cells in order to send nerve impulses throughout the brain and nervous system).
GABA is known to induce relaxation and improve restful sleep.
Kirkman also offers GABA capsules with the B vitamins niacinamide and inositol.
Take 1-3 capsules daily or as directed by a physician
Serving Size: 1 capsule
Amount Per Serving:
GABA ... 250mg
Other Ingredients: Gamma-Aminobutyric Acid,
Plant Cellulose, Silicon Dioxide, Plant
Cellulose Capsule
Free Of:
Sugar, starch, soy, wheat, casein, gluten, milk, corn, preservatives, yeast, gelatin, flavorings, colorings, tree nuts, peanuts or fish.
STORE IN A COOL DRY PLACE AND TIGHTLY CAPPED.
KEEP OUT OF THE REACH OF CHILDREN.
These statements have not been evaluated by the Food & Drug Administration. This product is not intended to diagnose, treat, cure or prevent any disease.
It looks like there are no similar
products available