GABA 750mg
Metabolic Maintenance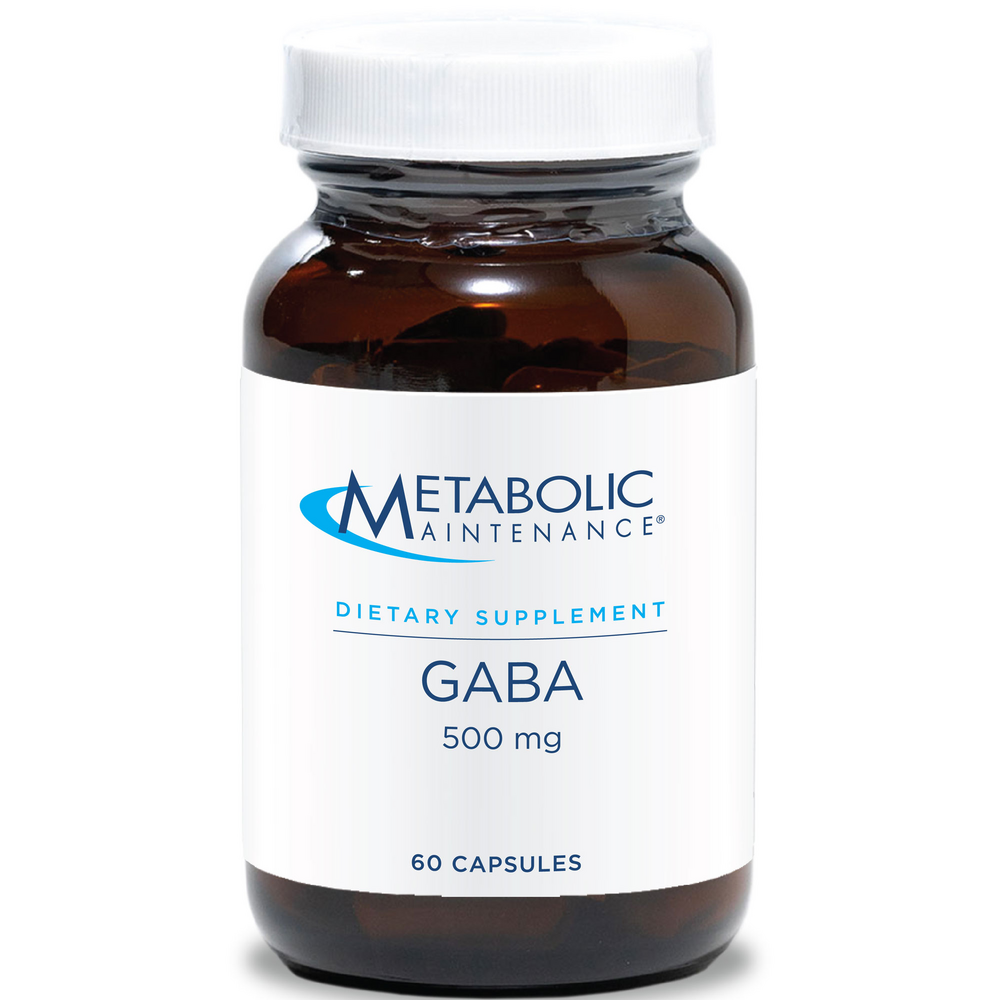 SKU: ME3-00116
GABA (Gamma Aminobutyric Acid)
Popularly known as the bodys natural tranquilizer, gamma aminobutyric acid (GABA) is the major inhibitory neurotransmitter of the nervous system. It is an important factor in reducing pain levels and hypersensitivities in the peripheral nervous system. New research shows GABA can cross the blood-brain-barrier, contributing to normal mood.* Poor diet, oxidative stress and other factors can deplete normal levels of GABA and may result inanxiety, irritability and insomnia. Open capsule and mix in water for optimal results.
One (1) capsule daily, or as directed by a healthcare professional. Separate capsule and add to liquid for best results. Best taken between meals.
Serving Size: One Capsule
Amount Per Capsule
GABA ... 750 mg
(Gamma Aminobutyric Acid)
Other Ingredients: Vegetarian cellulose capsule
This product does not contain gluten or excipients.
Keep tightly closed in a cool, dry place.
KEEP OUT OF REACH OF CHILDREN.
Pregnant or lactating women, consult your healthcare professional before taking this product