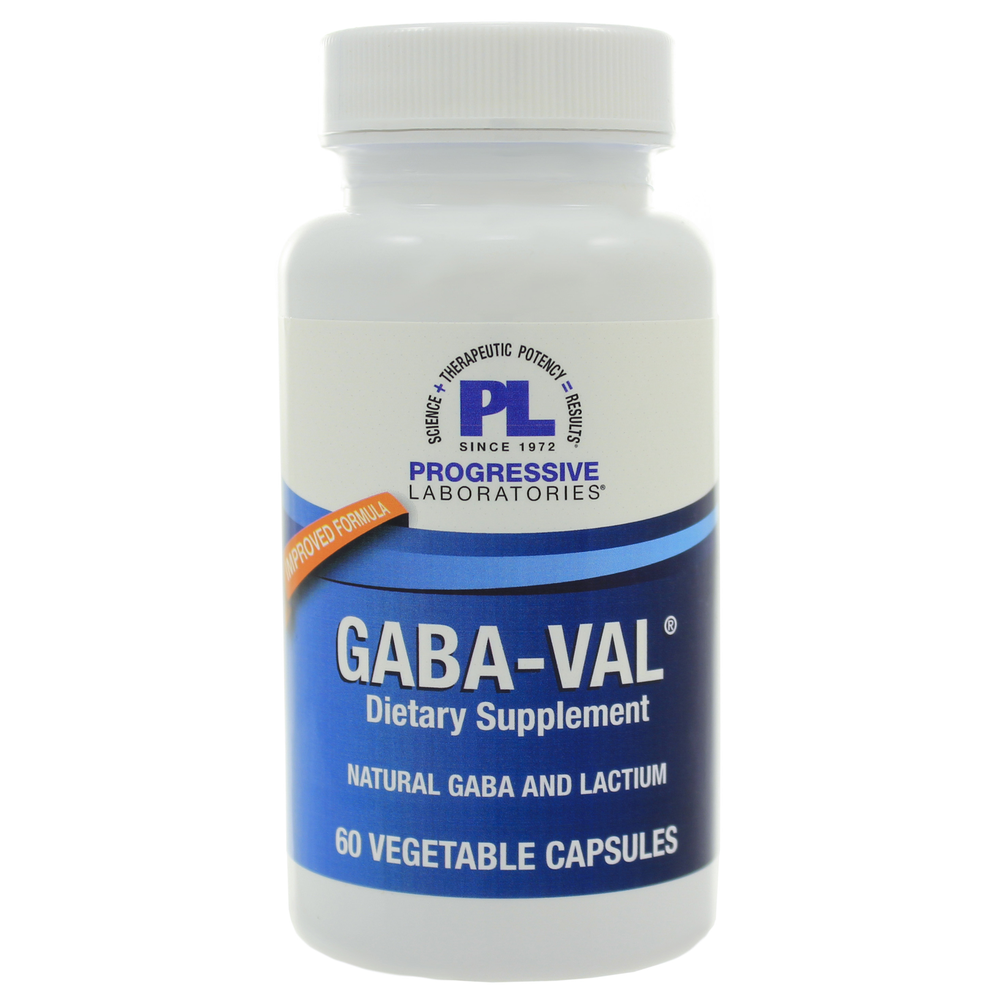 SKU: PGV-935
Gaba-Val supports a healthy nervous system along with a beneficial effect on mental attitude, stress and sleep support.
Take 2 vegetable capsules daily between meals or as directed by a healthcare professional.
Serving Size: 2 capsules

Amount Per Serving
Lactium ... 150mg
(Milk Protein Hydrosylate)
PharmaGABA ... 125mg
(Natural Gamma-Aminobutyric acid)
Hops Flower Extract ... 100mg
3.5% Isovitexin
Valerian Root Extract ... 100mg
0.7% Sesquiterpenic acids
Other Ingredients: rice flour, vegetable capsule (hypromellose)
Keep out of reach of children.