GABAnol
Ortho Molecular Products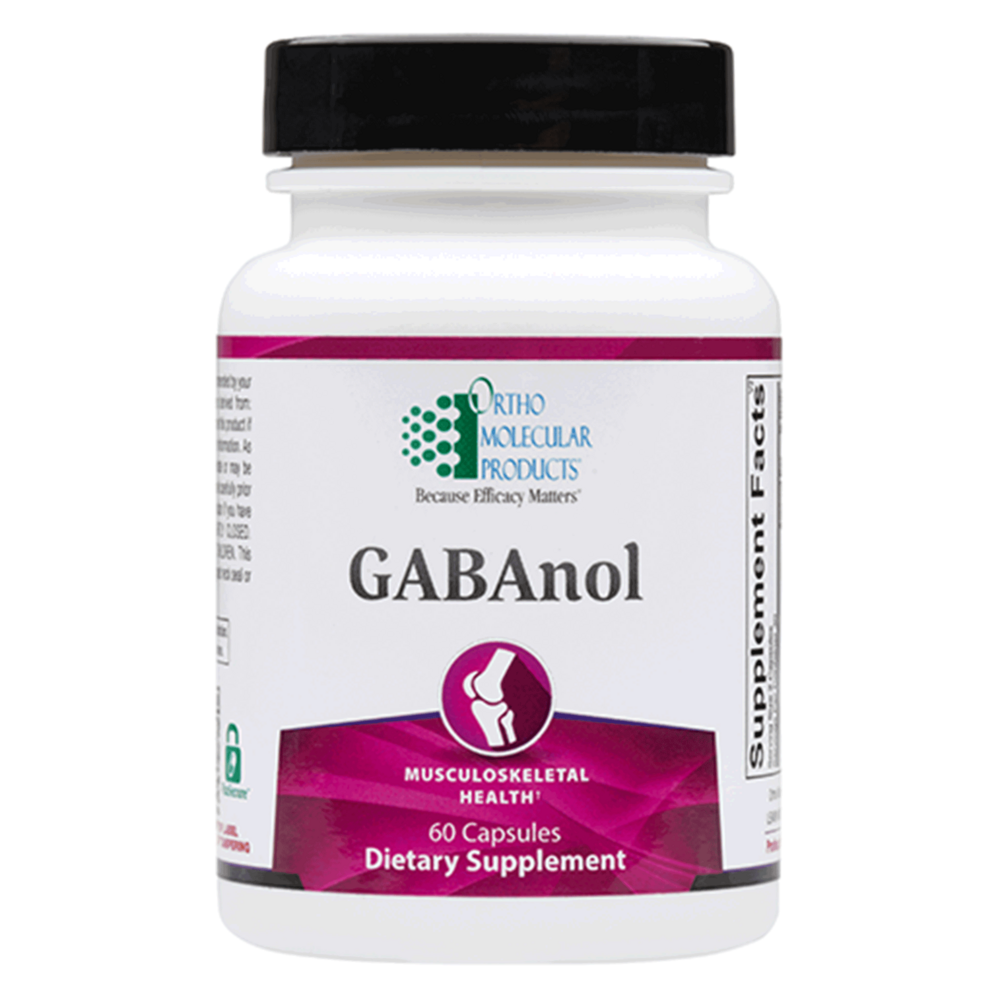 SKU: OHM-555060
The ingredients in GABAnol promote muscle relaxation and relief of smooth muscle tension following exercise or strenuous activity.
Promotes Muscle Relaxation
Helps Alleviate Exercise-Related Muscle Pain
Concentrated Blend of Traditional Botanicals to Soothe Muscle Tension
GABAnol is a synergistic combination of gamma-aminobutyric acid (GABA), glycine and established traditional botanicals, which serves as a quick response supplement for muscle relaxation. This unique blend of botanicals, amino acids, vitamins and minerals also work to quickly support muscular discomfort.
Suggested Use:
Take 1-2 capsules three times per day or as recommended by your health care professional.
Serving Size: 2 Capsules
Amount Per Serving
Vitamin C … 40mg
(as Ascorbic Acid USP)
Vitamin B6 … 50mg
(as Pyridoxine Hydrochloride USP)
Magnesium … 15mg
(as DiMagnesium Malate)
Gamma Aminobutyric Acid (GABA) … 250mg*
Glycine USP … 225mg*
Cramp Bark … 200mg*
Dong Quai Root Extract … 150mg*
(Standardized to contain 1% Ligustilide)


Other Ingredients: Natural Vegetable Capsules, Microcrystalline Cellulose, Magnesium Stearate, Stearic Acid and Silicon Dioxide.
Does Not Contain: Gluten, corn, yeast, artificial colors and flavors.
Cautions
Do not consume this product if you are pregnant or nursing.