Gamma E 300 300mg
Jarrow Formulas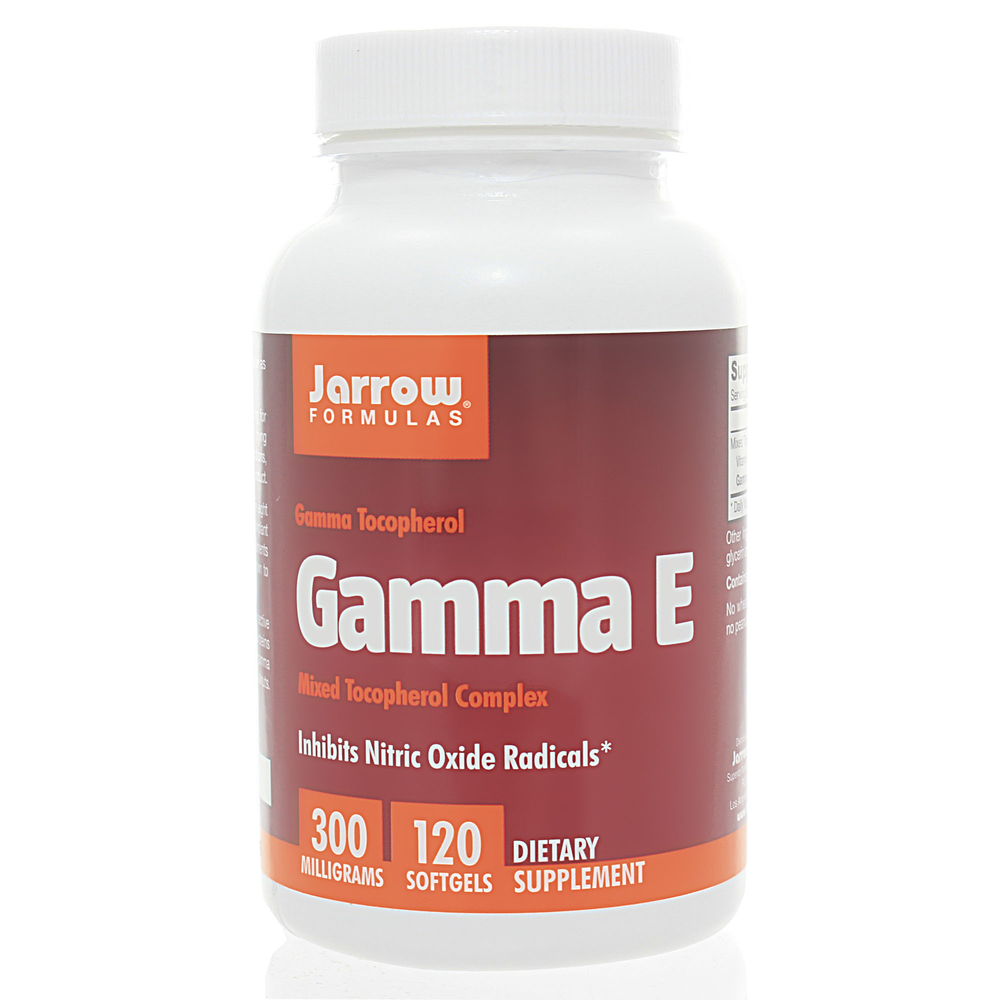 SKU: JAR-GAMMA
Inhibits Nitric Oxide Radicals*
Gamma E contains gamma tocopherol, one of the eight members of the vitamin E family found concentrated in plant seeds and vegetable oils. Typical vitamin E supplements only offer d-alpha tocopherol, which has been shown to deplete serum gamma tocopherol.*
Gamma tocopherol is especially protective against reactive nitrogen species, free radicals that damage lipids, proteins, and DNA.* Each softgel of Gamma E contains more gamma tocopherol than a kilogram of pecans, pistachios or walnuts.
Take 1 softgel up to 2 times per day with meals or as directed by your qualified healthcare professional.
Serving Size: 1 Softgel
Amount Per Serving
Vitamin E ... 33.5mg (50IU)
(d-Alpha Tocopherol)
Mixed Tocopherol COmplex ... 500mg
Gamma Tocopherol ... 300mg
Other Ingredients: Softgel consists of gelatin, glycerin, purified water and organic caramel.
No wheat, no gluten, no dairy, no egg, no fish/shellfish, no peanuts/tree nuts.
Note: If you have a medical condition, are preparing for or recovering from surgery, pregnant, lactating, trying to conceive, under the age of 18, or taking medications, consult your healthcare professional before using this product.
Keep out of reach of children.