Garcinia Cambogia with Chromemate
DaVinci Labs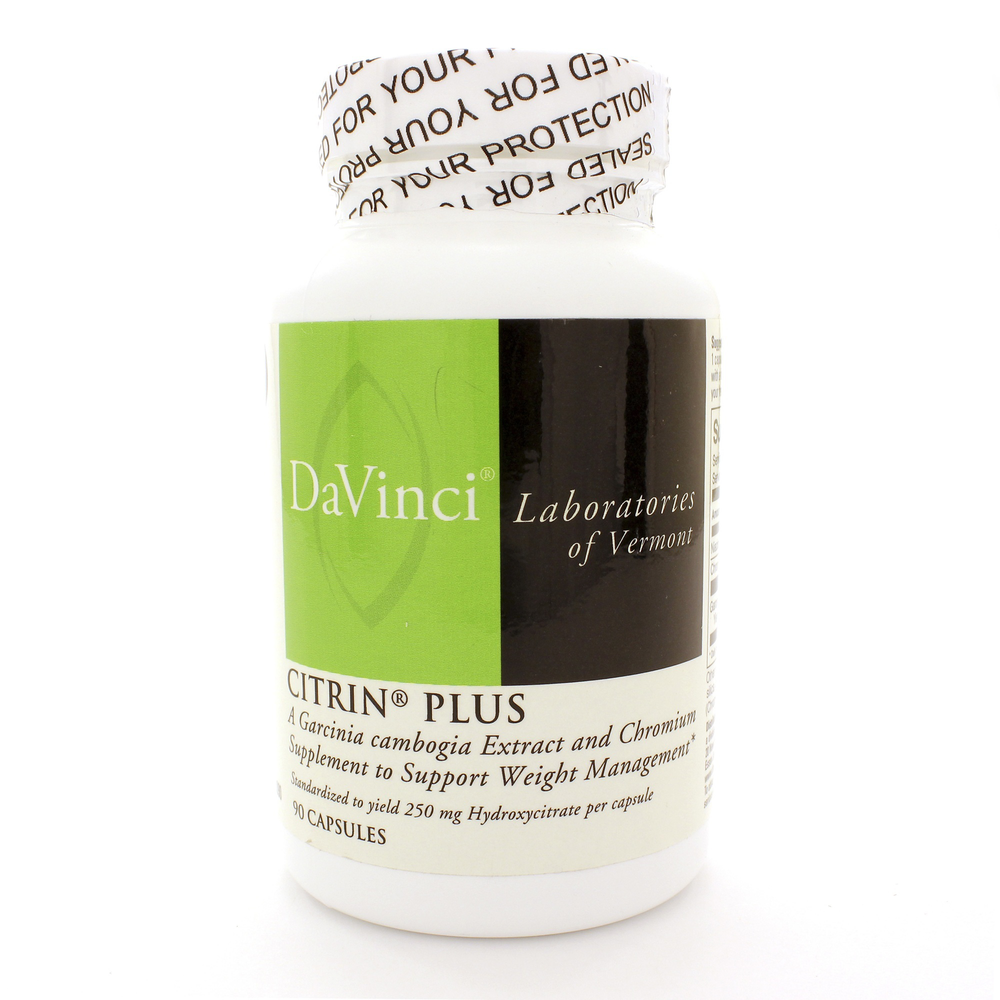 SKU: DAV-0200719090
Citrin Plus is available by DaVinci Laboratories.
A Garcinia cambogia Extract supplement to support weight management. The active ingredient is called hydroxycitrate (HCA) and studies have shown that it is very safe. HCA helps inhibit fat production by temporarily inhibiting the enzyme ATP-citrate lyase which converts carbohydrates to fats in the liver. It also helps to curb your appetite and reduce food intake. Unlike many over-the-counter diet aids, Citrin® Plus is not a stimulant, and won't cause side effects or lead to tolerance. Citrin® Plus is 500 mg of Garcinia cambogia Extract plus 100 mg of Chromemate® brand Chromium Polynicotinate to regulate blood glucose levels and promote lean body mass.
Take 1 capsule, 30 to 60 minutes before each meal with a full glass of water.
Each capsule contains:
Niacin . . . . . . . . . . . . . . . . . .0.7 mg
Chromium . . . . . . . . . . . . . . . . 100 mcg
Garcinia cambogia Extract . . . . . . . . 500 mg
yielding 250 mg Hydroxycitrate
Other ingredients: gelatin, vegetable stearate, silica, chromium polynicotinate (Chromemate® brand)
WARNING: Consuming this product can expose you to chemicals including lead, which is known to the State of California to cause birth defects or other reproductive harm. For more information go to www.P65Warnings.ca.gov/food