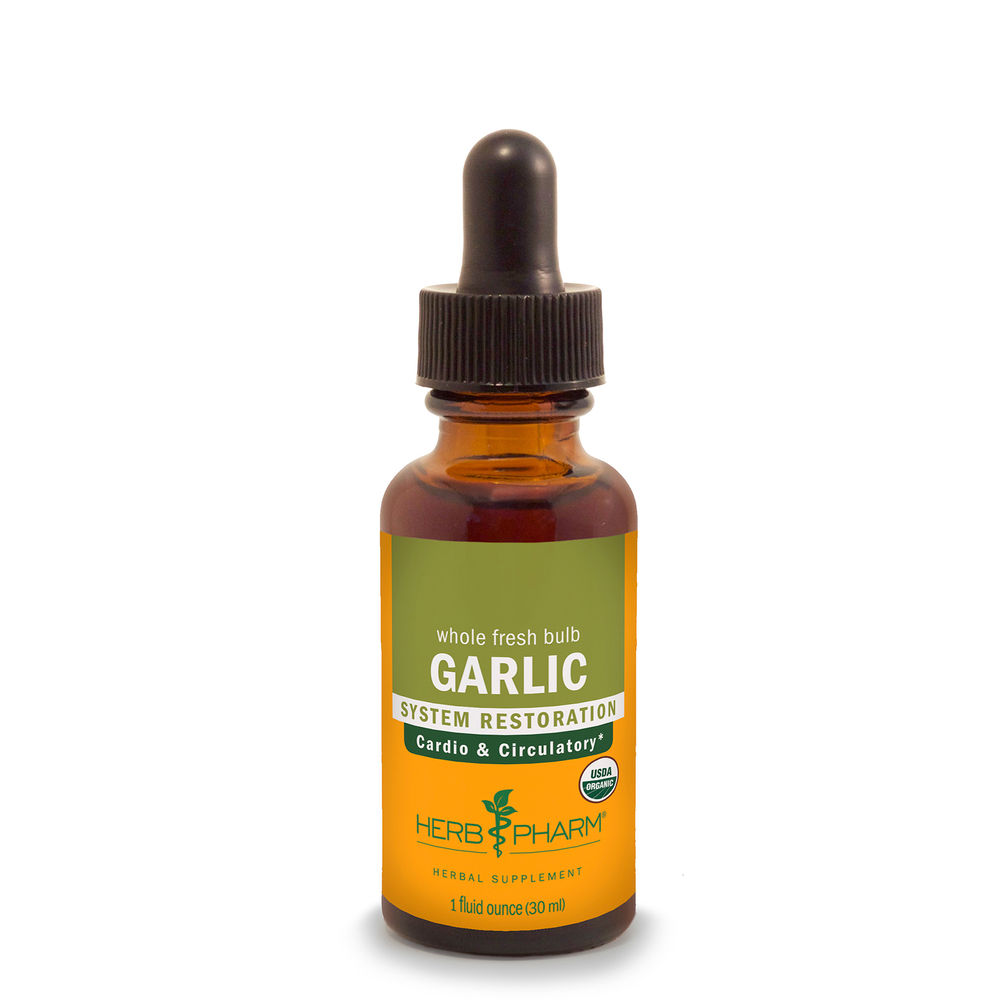 SKU: HE4-DGAR01
Helps Maintain Established Healthy Cholesterol Levels*
Garlic Extract prepared from the fresh (undried) bulb of Allium sativum plants which are certified organic. To assure optimal extraction of Garlics bioactive compounds, the bulb is hand-harvested only when fully matured and is then taken directly to Herb Pharms laboratory and promptly extracted while still fresh and succulent.
Add 1 full squeeze of the dropper bulb to 2oz of water or juice, 2 to 5 times per day. Best taken between meals.
Serving Size: 0.7ml
Amount Per Serving
Garlic Bulb Extract ... 673mg
(Allium sativum)
Other Ingredients: certified organic cane alcohol (61-71%).
This product does not contain
CAUTION
Seek expert medical advice before taking during nursing. Keep out of reach of children. Store away from heat & light.