Gas & Bloating Tea
Gaia Herbs/Professional Solutions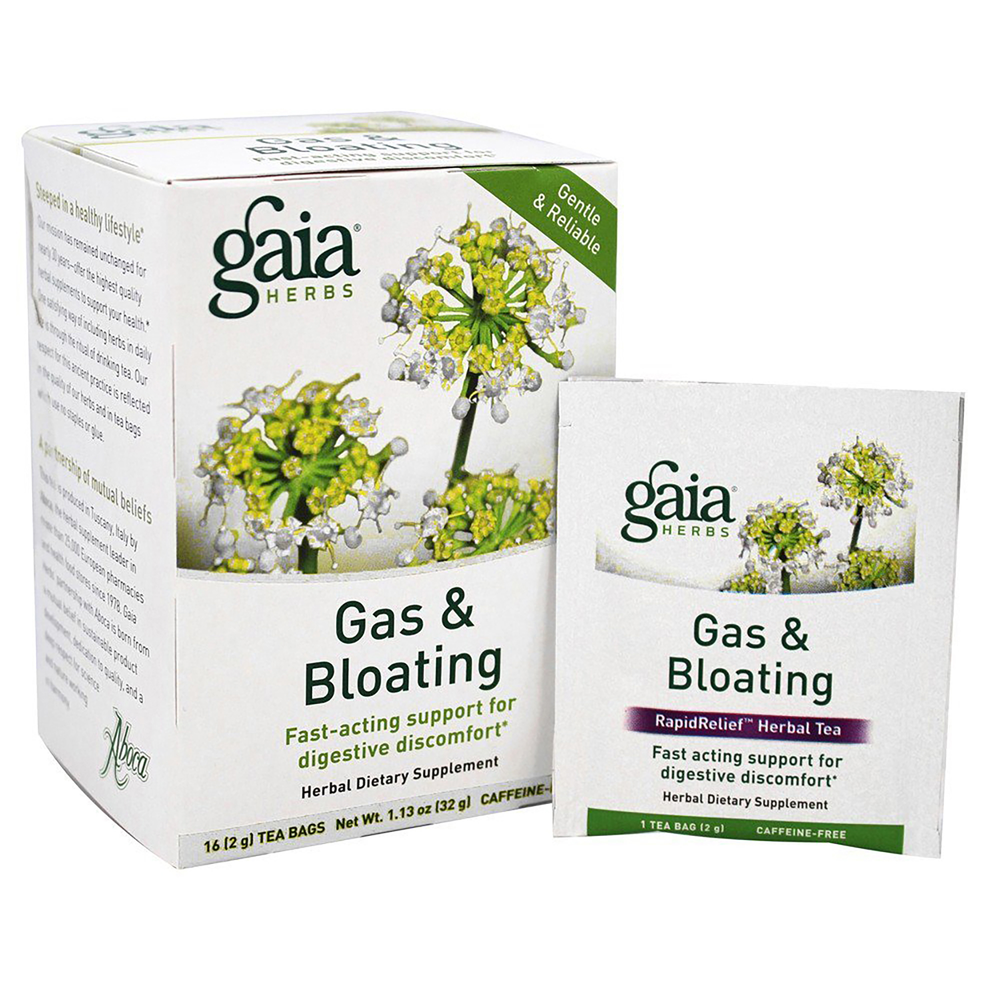 SKU: GAI-90C18020
Digestive issues can be embarrassing and inconvenient. Gas & Bloating Herbal Tea provides a fragrant herbal blend for relief from occasional gas and bloating.*
With Fennel, Licorice, Chamomile and Peppermint.
This tea is one of our favorites to help in those times when you occasionally overdo it with food and drink.
Provides relief from occasional gas and bloating so you can get back to enjoying life.*
Suggested Use:
Adults pour 1 cup of freshly boiled water over tea bag. Cover and steep for 10 minutes. Drink after a meal. For added support, combine this tea with Gas & Bloating capsules.
Serving Size: 1 Teabag
Amount Per Serving
Calories … 5
Dietary Fiber … <1g*
Fennel … 680mg†
(Foeniculum vulgare) (fruit)
Licorice … 400mg†
(Glycyrrhiza glabra) (root)
Organic Chamomile … 300mg†
(Matricaria recutita) (flower)
Star Anise … 200mg†
(Illicium verum) (fruit)
Caraway … 200mg†
(Carum carvi) (fruit)
Organic Peppermint … 200mg†
(Mentha x piperita) (leaf)
Fennel … 20mg†
(Foeniculum vulgare) (fruit) (essential oil)
Purity-Tested, Vegan, Dairy-Free, Gluten-Free, Soy-Free.
Note:
If you have a medical condition or take medications, please consult with your doctor before using this product. Licorice should not be taken if you have kidney or liver disease, hypertension, edema, potassium depletion or during pregnancy. Consult with your practitioner if breast-feeding. Store away from children.