Gas Relief
Advanced Naturals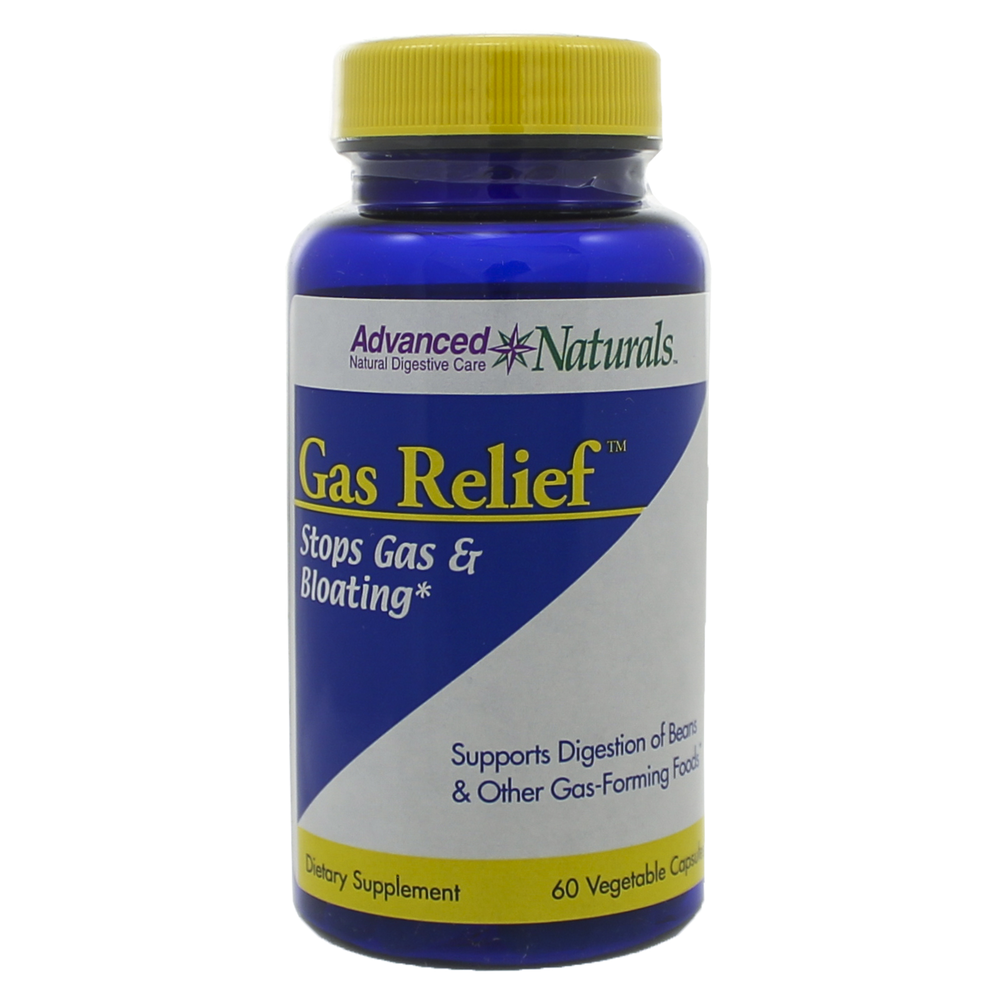 SKU: AVN-A16750
Gas Relief is an advanced plant enzyme blend formulated with enzymes that are specific for eliminating gas and bloating that occasionally accompanies your meal.*
For many people, foods such as beans, vegetables, whole grains and pasta can be hard to digest properly. These foods contain starches and sugars that, if not broken down completely in the intestines, can ferment and may cause gas, bloating or flatulence, especially if your body lacks the enzymes needed to break down these types of food. Taken with meals, Gas Relief can help provide the relief you are looking for.*
Take 2 capsules with a meal.
Serving Size: 2 Capsules
Amount Per Serving
Gas Relief Blend ... 680mg
Amylase† 20, 000 DU
Alpha Galactosidase 1, 000 GAL
Cellulase† 3, 000 CU
Phytase 40 FTU
Lipase† 200 FIP
Protease† 10, 000 HUT
Invertase 160 INVU

Other Ingredients: Vegetable capsule (vegetable fiber and water) and cellulose.
†SmartZYME Blend
WARNING: Consult your physician before using this or any product if you are pregnant, nursing, trying to conceive, taking medication, or have a medical condition.