GastroCort II
Allergy Research Group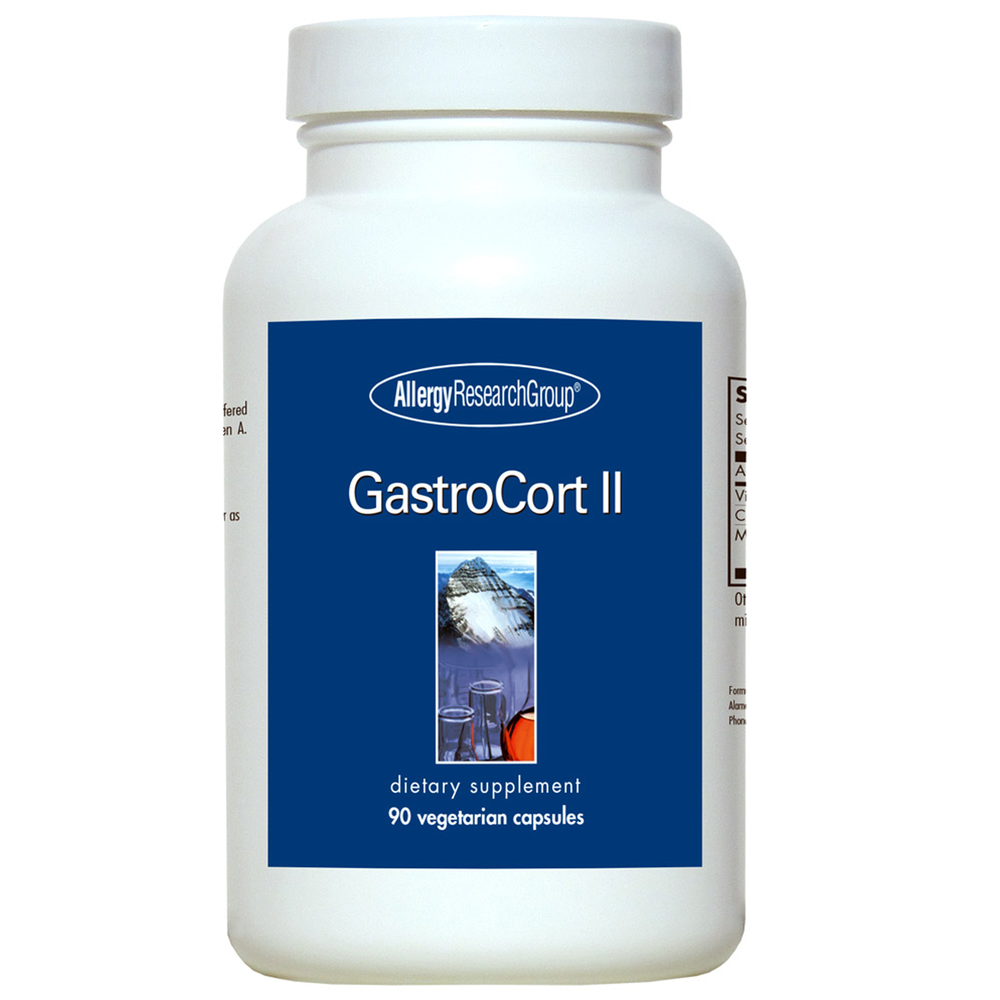 SKU: ARG-71010XX
Supportive nutrients for the gut lining.*
Supplies vegan N-acetyl-D-glucosamine, quercetin, rutin, vitamin E, zinc carnosine, and aloe vera
N-acetyl-D-glucosamine serves as a building block for a healthy gastrointestinal mucosal lining*
Flavonoids quercetin and rutin support vascular and gut mucosal health and integrity*
Quercetin helps to balance immune response and reduce food reactions*
Vitamin E prevents auto-oxidation of quercetin, also serving as a protective antioxidant for the gastrointestinal mucosa*
Aloe vera helps protect the gastric mucosa and supports tissue health*
As a dietary supplement, 3 capsules two or three times daily with meals, or as directed by a healthcare practitioner.
Serving Size: 3 Capsules
Amount Per Serving:
Vitamin E ... 150IU
(as D-alpha-Tocopheryl Acid Succinate)
N-Acetyl-D-Glucosamine ... 750mg
(shrimp, crab, lobster) 750 mg
L-Glutamine ... 750 mg
Quercetin ... 200 mg
Rutin ... 200 mg
Other ingredients: Hydroxypropyl methylcellulose, L-leucine.
These nutrients are of the highest quality and purity obtainable, and do not contain preservatives, diluents, or artificial additives.
Keep in a cool, dry place, tightly capped.
This statement has not been evaluated by the U.S. Food and Drug administration. The product is not intended to diagnose, treat, cure, or prevent any disease.
It looks like there are no similar
products available