Gastrodia and Uncaria Wind Relief
Kan Herb Company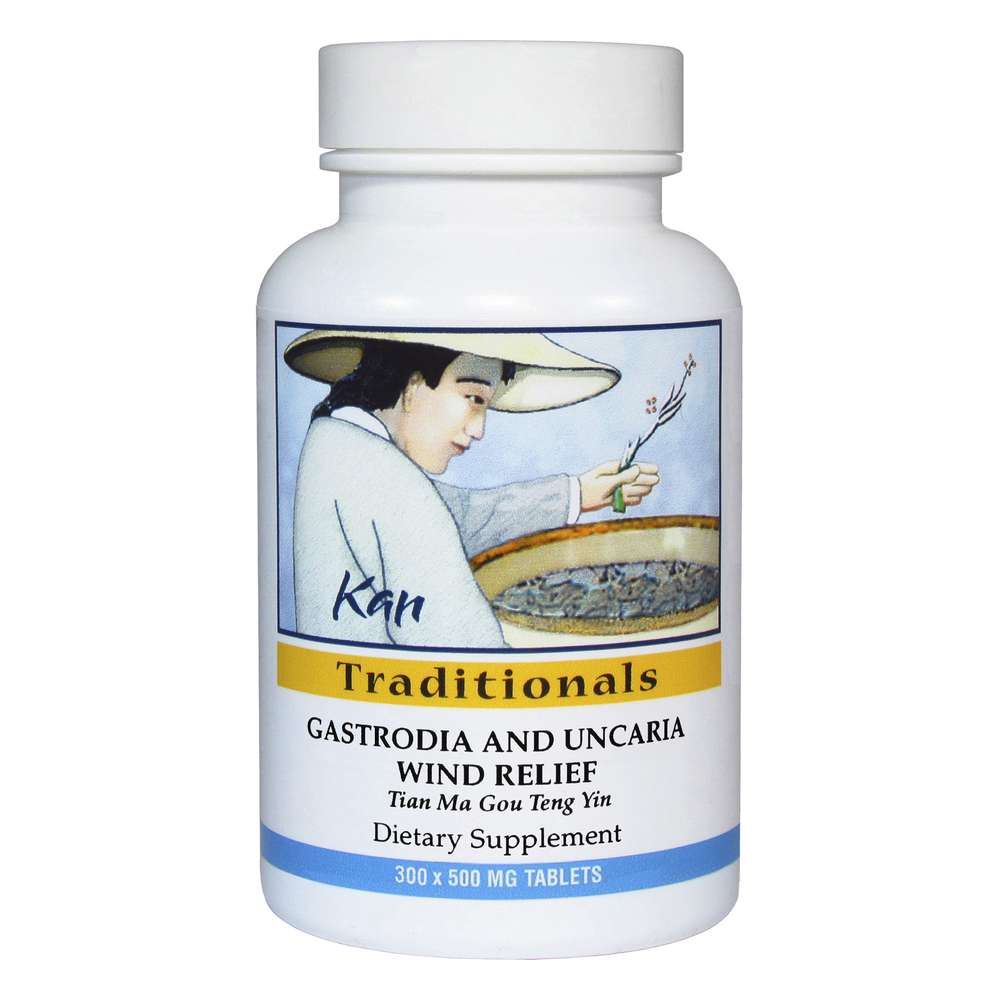 SKU: GUWR3
Gastrodia and Uncaria Wind Relief is available in a 60, 120 & 300 tablet form, as well as a 1 oz. bottle.
Only the finest hand selected Chinese herbs are used, with attention to the highest quality at each stage of production. To assure purity and bioavailability, herbal ingredients undergo autoclaving.
1-2 tablets, 2-3 times daily (recommended for adults)
Haliotis diversicolor concha
Cyathula officinalis radix
Eucommia ulmoides cortex
Uncaria gambir ramulus cum uncis
Loranthus parasiticus ramulus
Polygonum multiflorum caulis
Poria cocos paradicis sclerotium
Scutellaria baicalensis radix
Gastodia elata rhizome
Leonorus heterophyllus herba
Gardenia jasminoides fructus

Plus 50 mg excipients & binders:
silicon dioxide (glidant/dehydrant), stearic acid (lubricant/binder), microcellulose (coating)
Keep out of reach of children. Keep tightly capped, and out of direct sunlight.
Use only as directed by your healthcare professional and seek their advice if pregnant or nursing.