Gastrodia and Uncaria Wind Relief Liquid
Kan Herb Company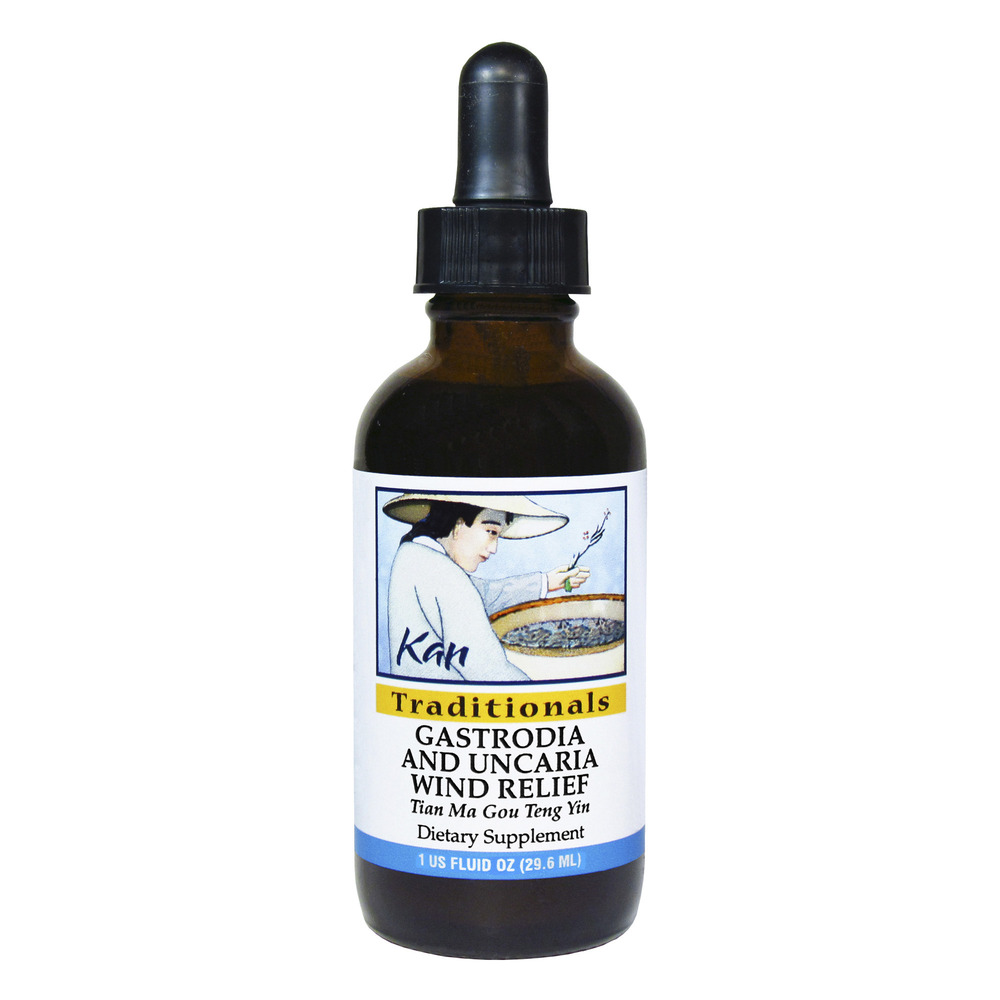 SKU: KA3T-GUWR1
Gastrodia and Uncaria Wind Relief is available in a 60, 120 & 300 tablet form, as well as a 1 oz. bottle.
Only the finest hand-selected Chinese herbs are used. Rigorous manufacturing standards are applied at each stage of production.
10-20 drops, 2-3 times daily (recommended for adults), shake well before every use.
Abalone shell
Cyathula root
Eucommia bark
Gambir leaf & twig
Loranthus twig
Polygonum multiflorum stem
Poria cocos spirit fruiting body
Chinese skullcap root
Gastrodia rhizome
Siberian motherwort herb
Gardenia fruit

Water 55% to 65% by volume
Alcohol 18% to 22% by volume

To evaporate alcohol, place drops in hot water.
Keep out of reach of children. Store at room temperature.
Use only as directed by your healthcare professional and seek their advice if pregnant or nursing.