GastroSoothe Chewable
Enzymatic Therapy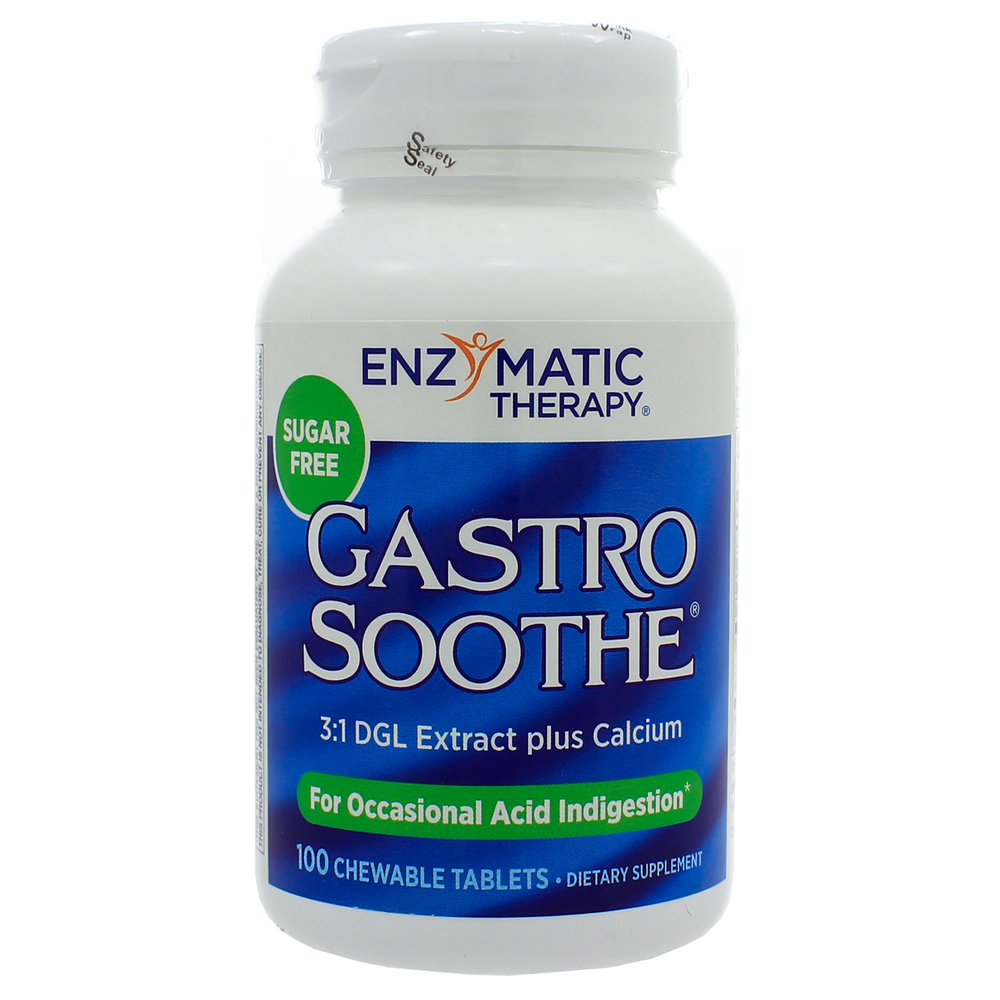 SKU: EN2-09041
GastroSoothe/Chewable 100t is available by Enzymatic Therapy.
GastroSoothe is a unique extract of deglycyrrhizinated licorice widely used in Europe. Its chewable, because saliva enhances the effect of DGLs natural compounds. In DGL, the glycyrrhizin-a compound associated with high blood pressure-has been removed.
Relieves occasional acid indigestion
Chewable for best results
Fructose Free/Sugarless
Enzymatic Therapy
What Better Feels Like
DIGESTIVE HEALTH
Dietary Supplement
Supplemental Facts:
VEGETARIAN
LABORATORY TESTED
Purity, Safety & Performance
This product contains natural ingredients; color variations are normal.
ETI is an FDA-registered Drug Establishment and an AFSII-certified producer of particular organic product(s).
Chew two (2) tablets as acid indigestion occurs. If symptoms return, repeat up to two (2) more times daily, or as directed by your healthcare practitioner.
Serving Size: 2 tablets
Calories ...10
Sodium ...5mg
Total Carbohydrate ...2g
Calcium ...180mg
as calcium carbonate)
Deglycyrrhizinated Licorice ...760mg
(DGL) (Glycyrrhiza glabra) Root Extract 3:1
Glycine ...100mg
Contains:
Mannitol, Sorbitol, Cellulose, Stearic Acid, Magnesium Stearate, Silicon Dioxide, Natural Anise Flavor
Does Not Contain:
Sucrose, Fructose, Yeast, Wheat, Gluten, Corn, Soy, Dairy Products, Artificial Coloring, Artificial Flavoring, Preservatives, Ingredients of Animal origin
If pregnant, nursing, or taking prescription drugs, consult your healthcare practitioner prior to use.