Genoma EQ
D'Adamo Personalized Nutrition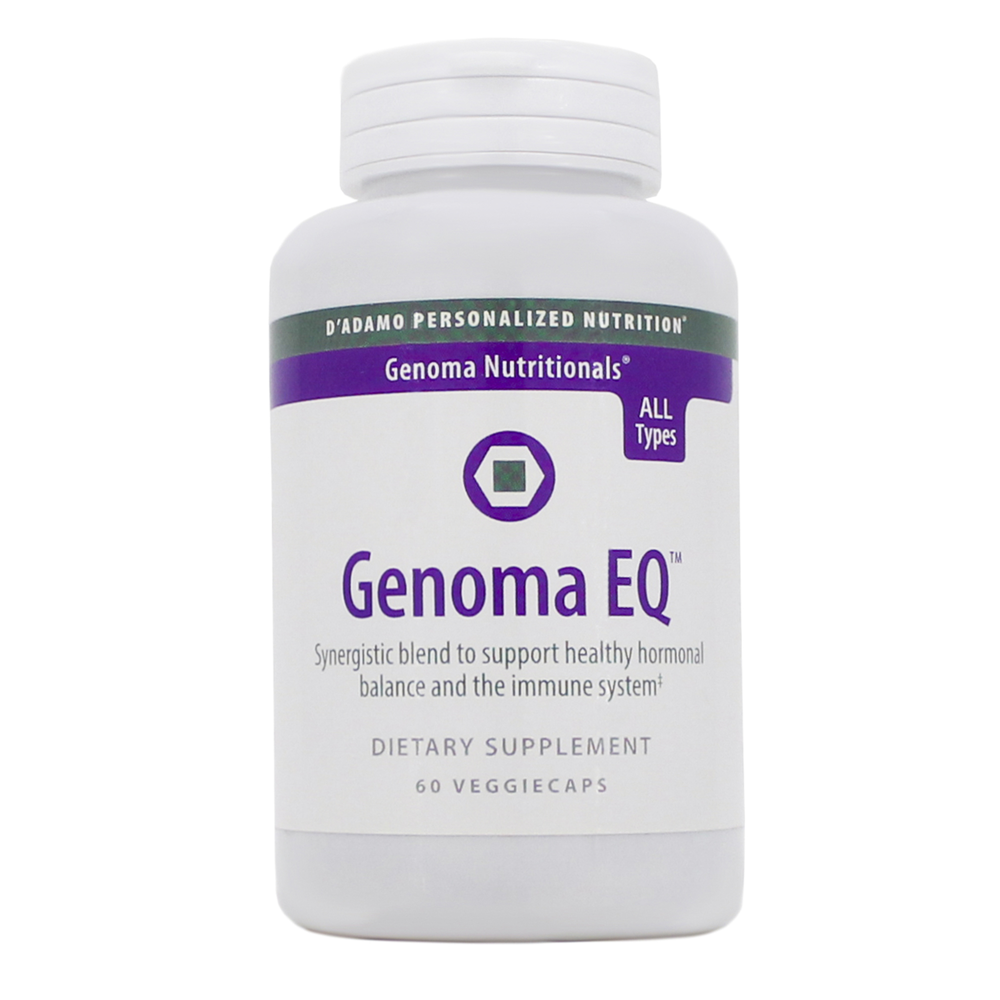 SKU: NAP-NP045
Synergistic blend, featuring Stinging Nettle (Urtica Dioica Root), to help maintain healthy hormonal balance and immune health.
Genoma EQ is formulated to help the body support hormonal balance and to help maintain a strong immune system. The main ingredient in Genoma EQ is Stinging Nettle, also known as Urtica Dioica Root. Unlike most formulas that are made from the leaf, Dr. D'Adamo's formula is made from the root (rhizome) which contains the lectin and provides additional health benefits.
Genoma EQ also features:
Saw Palmetto Berry — to help support normal prostate health and urinary function.
Chamomile Flower extract — contains the antioxidant flavone apigenin which has been shown to support a healthy levels of aromatase, estrogens, and androgens that are already in the normal range.
Urtica Dioica Root — contains a well researched, small molecular weight lectin (Urtica dioica agglutinin) purified from the root, which exhibits antiviral activity and is capable of modulating aspects of the immune system. Urtica dioica root beneficially controls an overactive immune system. Urtica dioica agglutinin is a potent Candida agglutinating lectin.
Suggested Use:
Take 1 capsule 2-4 times daily.


Serving Size: 1 Capsule

Amount Per Serving
Urtica dioica Root ... 200mg
Saw Plametto Berry ... 100mg
(from Serenoa repens)
Chamomile Flower ... 100mg
(from Matricaria recutita)
Quercetin ... 15mg

Other Ingredients: Vegetable Cellulose (from hard shell capsule), Magnesium Citrate, Organic Rice Extract, Organic Rice Concentrate and Cellulose.



This 100% vegetarian product contains no sugar, salt, gluten, wheat, yeast, corn, soy, eggs or dairy, no preservatives, color or flavors, and no artificial ingredients.
It looks like there are no similar
products available