Genoma Security
D'Adamo Personalized Nutrition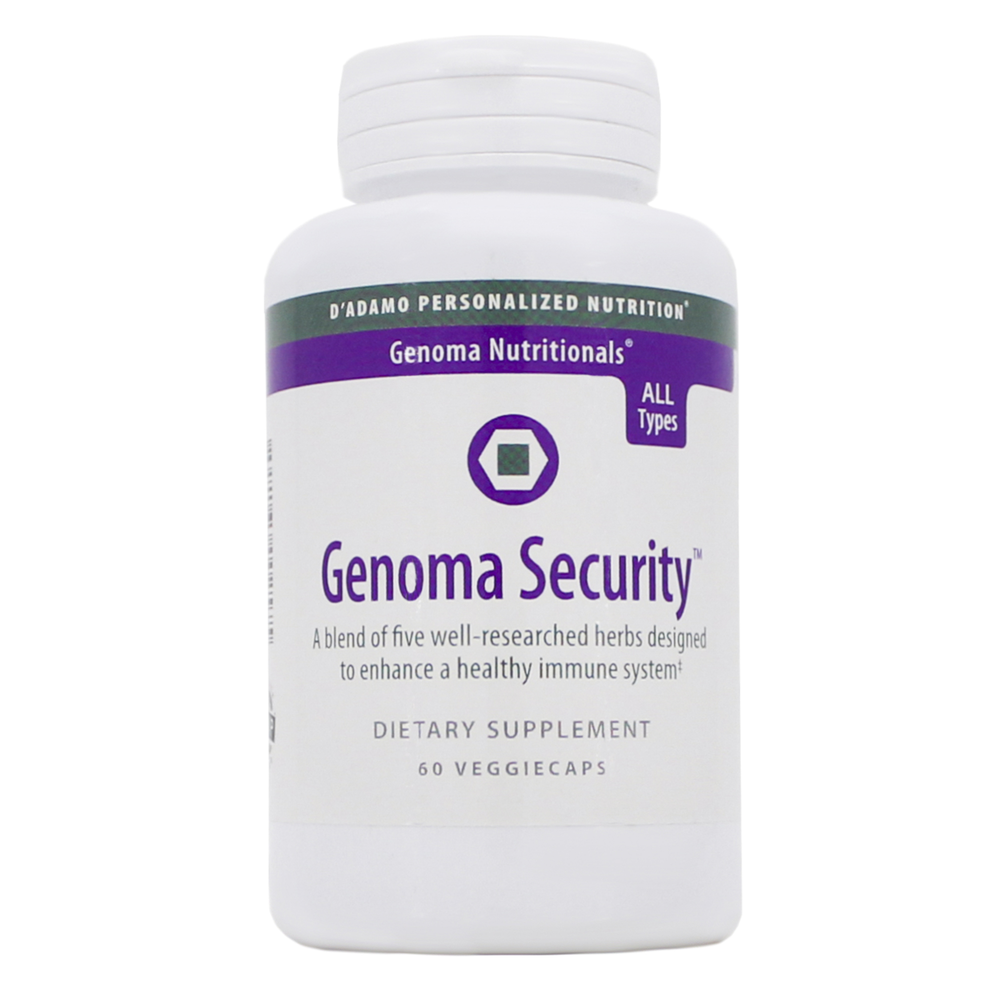 SKU: NAP-NP048
Synergistic blend of immune-supportive and stress-reducing herbs to support the body's defense against illness and fatigue.

Dr. Peter D'Adamo, author of Eat Right 4 Your Type, developed Genoma Security to help your immune system work at peak efficiency. It is comprised of a traditional blend of well-researched herbal ingredients designed to support a healthy immune response.
Andrographis paniculata - A medicinal plant that helps to support natural resistance and defense mechanisms.
Schisandra chinensis - A renowned herb in Chinese medicine linked to healthy immune response.
Atractylodis macrocephala Root - An herbal plant known to support metabolic functions.
Scutellaria baicalensis (Chinese skullcap) - A flowering plant long been used in traditional Chinese herbal medicine to support healthy digestive and immune system functions.
Suggested Use:
Take 1 capsule 2 times daily


Serving Size: 1 Capsule

Amount Per Serving
Andrographis paniculata Herb ... 150mg
Schisandra chinensis Fruit ... 100mg
Atractylodis macrocephala Root ... 100mg
Chinese Skullcap Root Extract ... 50mg
(from Scutellaria baicalensis)
Eleutherococcus senticosus Root ... 50mg

Other Ingredients: Vegetable cellulose, organic rice extract, organic rice concentrate, magnesium citrate, and silicon dioxide.



This 100% vegetarian product contains no sugar, salt, gluten, wheat, yeast, corn, soy, eggs or dairy, no preservatives, color or flavors, and no artificial ingredients.
It looks like there are no similar
products available