Gentle Digestion
Theramedix BioSET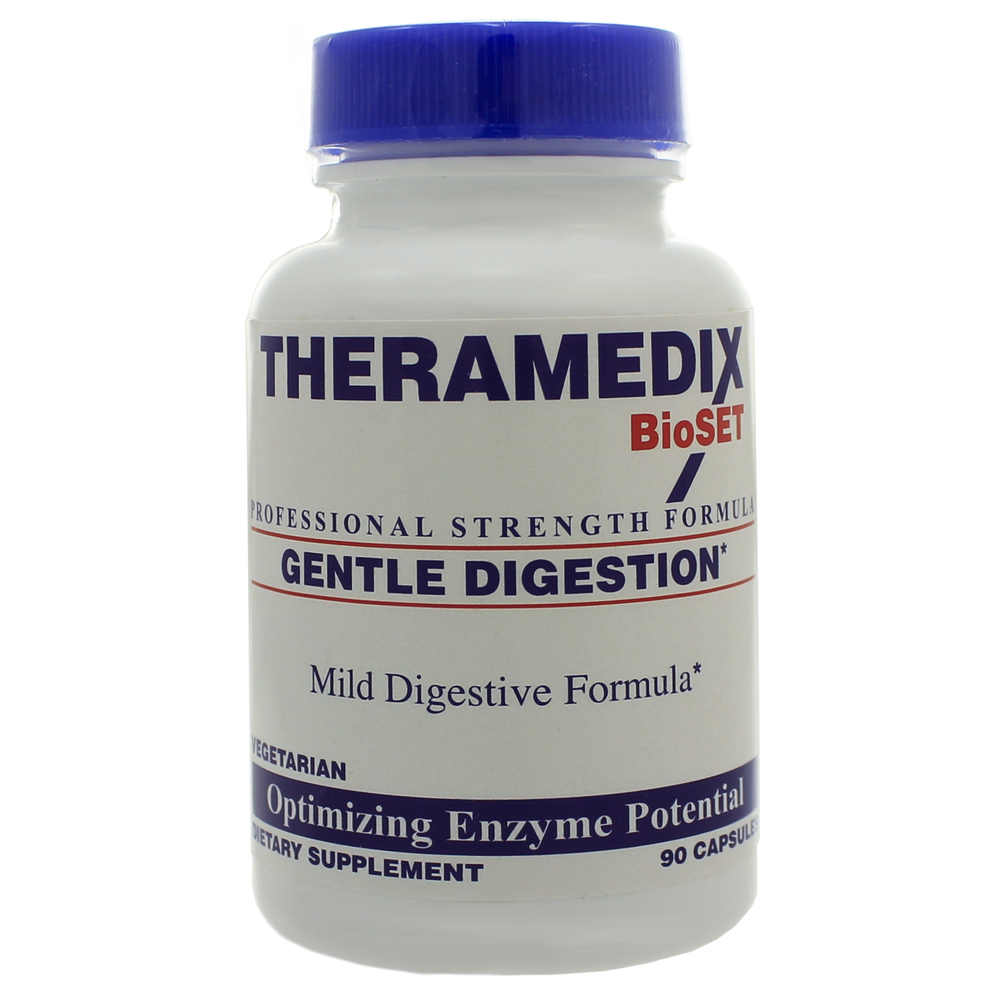 SKU: TDX-GENT90
GENTLE DIGESTION assists with the digestion and absorption of the four major nutrients: carbohydrates, fats, proteins and fiber. Easy to swallow smaller pill.*
Take 1 capsule before each meal or snack.
Serving Size: 1 Capsule
Amount Per Serving
Proprietary Enzyme Blend ... 297mg
Amylase (12, 000 DU/2, 000 BAU), Protease blend (acid and neutral protease) (42, 000HUT/10 SAPU/1, 000 PC), Invertase (534 SU), Acid maltase (200 DP°), Pectinase (50 endo-PGU), Lactase (850 ALU), Alpha-galactosidase, Lipase (570 FIP), Cellulase (200 CU)
Other Ingredients: Vegetable capsule (hypromellose and water)
Keep out of reach of children.
Store tightly closed in a cool, dry place.
Do not expose to excessive heat.
It looks like there are no similar
products available