GI Caps
Wise Woman Herbals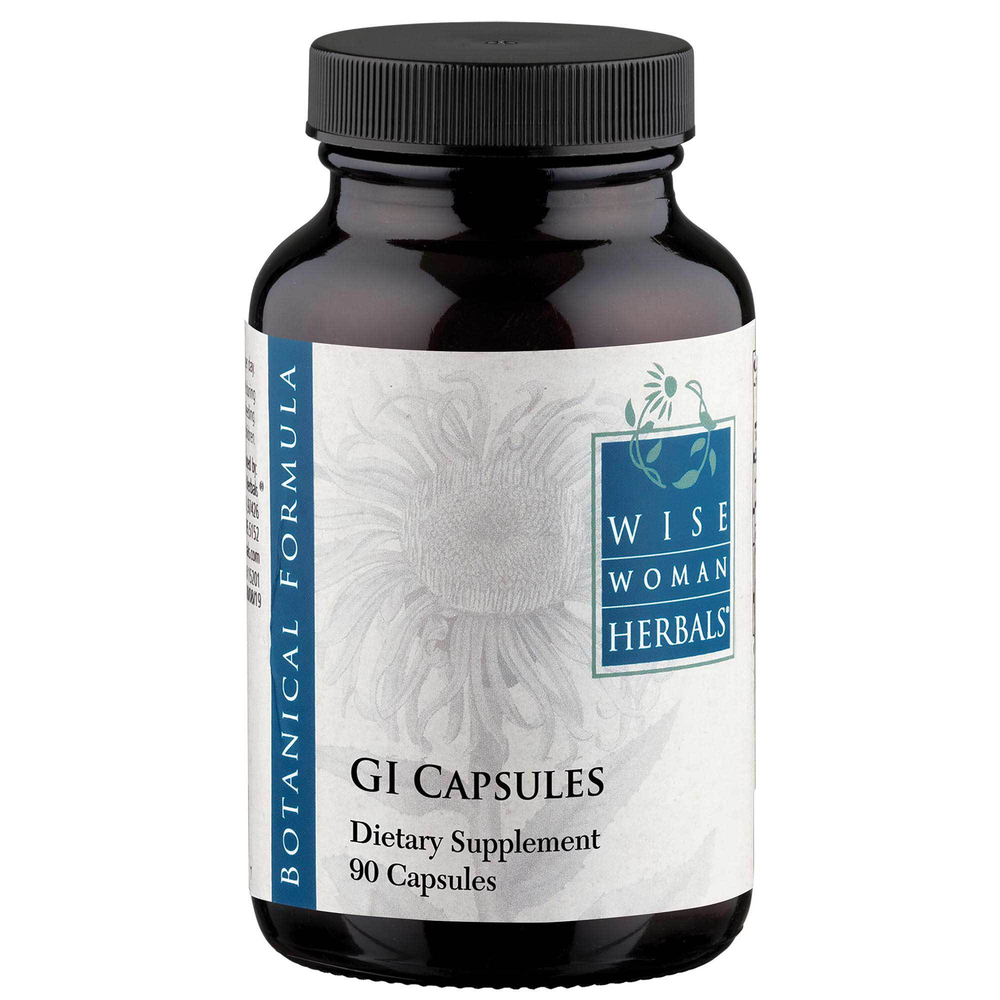 SKU: WWH-90GICA
Promotes normal healthy integrity and function of the gastrointestinal tract.*
Take 2 capsules, 3 times per day.
Serving Size: 2 capsules (1, 140mg)

Amount Per Serving
Calories ... 5
Carbohydrates ... 1g
Cranesbill ... 212mg
(root)
Echinacea pur ... 212mg
(root)
Marshmallow ... 212mg
(root)
Slippery Elm ... 212mg
(bark)
Turmeric ... 212mg
(rhizome)
Goldenseal ... 80mg
(root)
Other Ingredients: 100% vegetarian capsules.
Processing equipment contacts soy.
Keep out of reach of children. Store in a cool, dry area away from direct sunlight with lid tightly sealed.
* These statements have not been evaluated by the Food and Drug Administration. This product is not intended to diagnose, treat, cure, or prevent any disease.