GI Complete Capsules
Nutritional Frontiers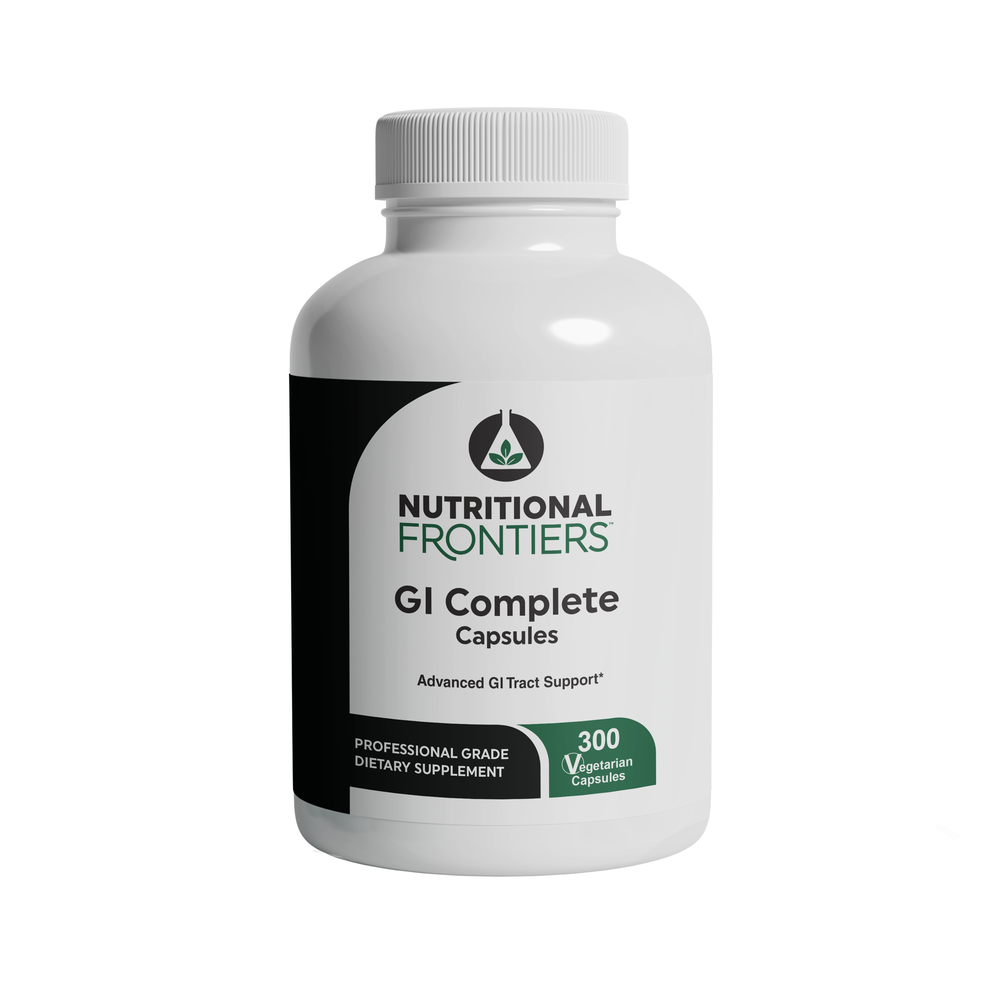 SKU: NUT412-02NF180300
G.I. Complete by Nutritional Frontiers has been designed to support gut health, soothe the digestive tract lining, promote regularity, microbial balance and support proper immune function.*

G.I. Complete is available in capsules or a convenient, crystalline powder which mixes easily into any beverage or other functional food powder and is free of any ingredient that causes gas and or bloating.
As a dietary supplement, take 5 capsules, 1 to 2 times daily with or without food, or as directed by your healthcare practitioner.



Serving Size: 5 Capsules

Amount Per Serving
Zinc ... 8.1mg
(as Zinc L-Carnosine)
L-Glutamine ... 1500mg
Galactoarabinan ... 500mg
Dimethylglycine HCL ... 250mg
(DMG HCL)
Licorice Root ... 250mg
(glycyyrhiza glabra)
Aloe Vera 100:1 ... 125mg
Slippery Elm Bark Powder ... 100mg
Marshmallow Root Extract ... 50mg
(Althaea officinalis)
Zinc L Carnosine ... 37.5mg

Other Ingredients: Rice Flour, Vegetable Stearate, Silicon Dioxide, Hypromellose, and Water.
Color of this formula may vary due to color variations of the natural ingredients.

Warning: If pregnant or nursing, consult your healthcare practitioner before taking this product.

Keep out of reach of children. Store in a cool, dry place.