Gastric Stress Formula
Gaia Herbs/Professional Solutions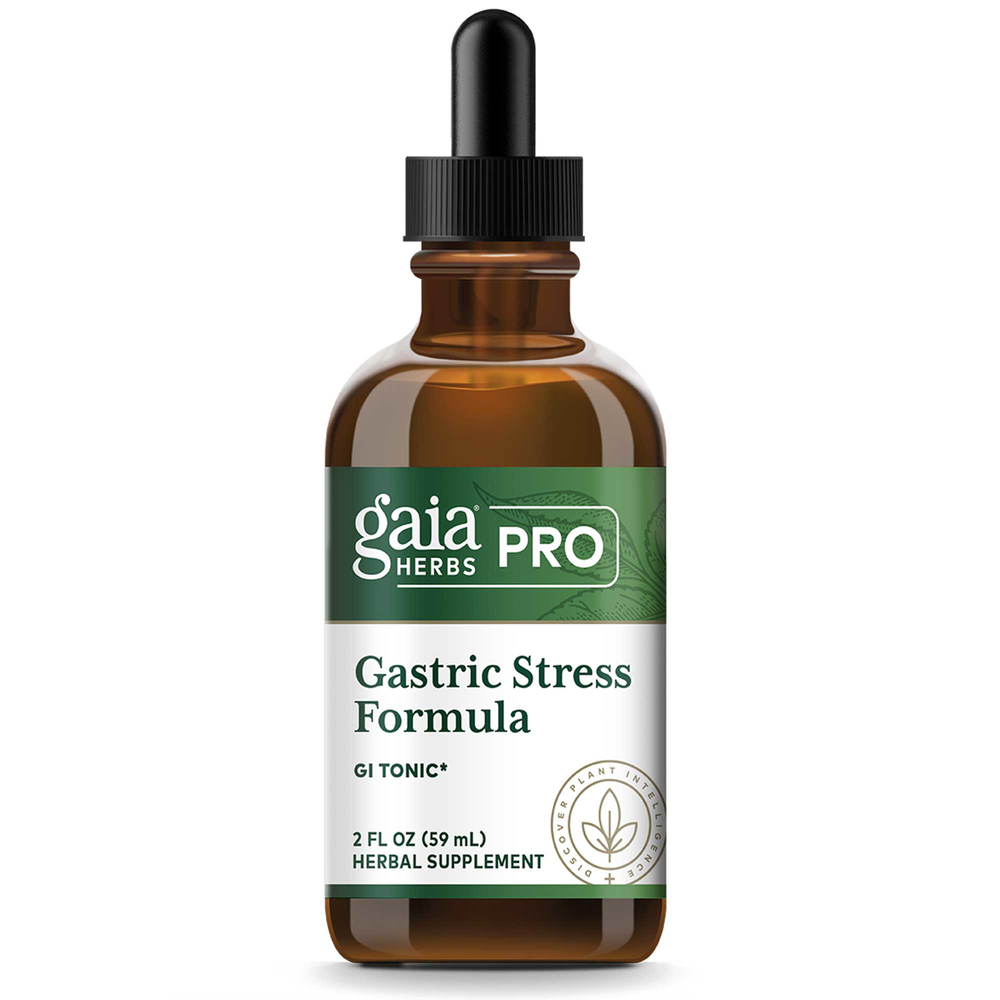 SKU: GAI-90030002
GI Tonic* Often, during times of stress, the GI system is adversely affected. Gastric Stress Formula, a delicious liquid blend of traditional herbs to support a sense of calm, is designed to ease a nervous or upset stomach. With a soothing blend of Chamomile, Catnip and Lemon Balm, this great tasting tonic helps maintain the health of the GI tract, especially during peak stress.

Suggested Use: Adults take 60 drops in a small amount of water 3-4 times daily.

Serving Size: 60 drops (2ml)

Amount Per Serving
Proprietary Extract Blend ... 2ml
Organic Chamomile (Matricaria recutita) flower, Organic Fennel (Foeniculum vulgare) seed, Organic Lemon Balm (Melissa officinalif) aerial parts, Organic Spearmint (Mentha spicata) leaf, Organic Carnip (Nepeta catoria) aerial parts, Organic Ginger (Zingiber officinale) root

Other ingredients: Vegetable glycerin, water

Does not contain: Corn, Dairy, Gluten, Peanuts, Shellfish, Soy, Sugar, Tree Nuts, Yeast.

Purity-Tested, Vegan, Dairy-Free, Gluten-Free, Soy-Free
Shake well before use. Not for use during pregnancy. If you are nursing, have a medical condition, or take medications please consult with your healthcare practitioner before use. Use only as directed on label. Safety-sealed at neck of bottle. Store away from children.