GI Tract: DeTox-it
Pacific Biologic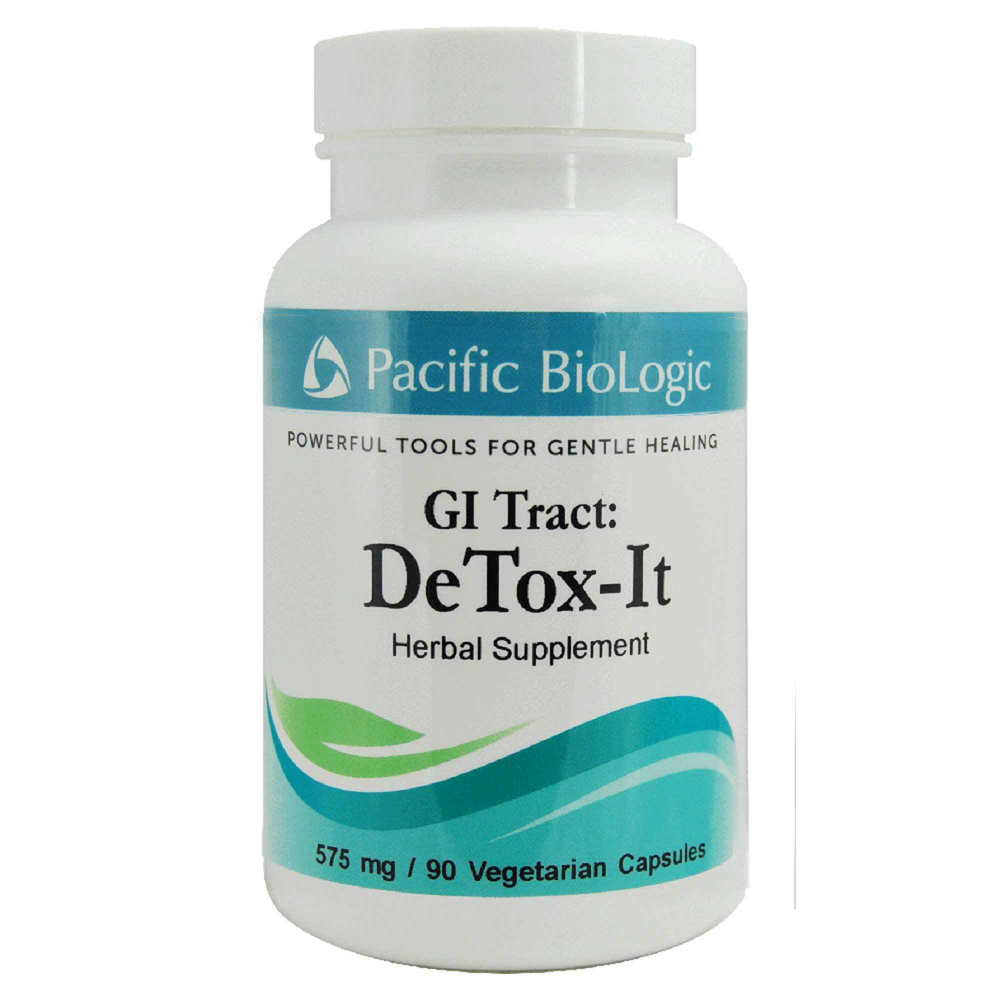 SKU: PAC-42031
GI Tract: DeTox-it 90c is available by Pacific Biologic.
Pacific BioLogic
MADE AND
TESTED IN
THE USA
GI TRACT:
DeTox-It
Herbal Supplement
Crafted using traditional methods
90 VEGETABLE CAPSULES
SUGGESTED USE:
Begin with 2 capsules 2 times daily between meals and a third (3) dose in the evening. Increase the dosage every 1-3 days by 1 capsule until reaching the full dose of 4 capsules 3 times a day. For protection when traveling, take 2 capsules 15 minutes before each meal.
Supplement Facts
Serving Size 2 Capsule

Amount Per Capsule 600 mg
Proprietary Blend
Olive Leaf *
Oregon grape root *
Cats claw bark *
Black walnut husk *
Shrubby sophora root *
Stinging nettle leaf *
Reishi mushroom *
Yellow dock root *
Pau dArco root *
Ginger root (fresh) *
Licorice root *
* Daily Value not established
Other Ingredients: Capsules of plant origin
If pregnant or nursing, consult your healthcare provider before using this or any other product.
Keep in a cool, dry place (not in a refrigerator)