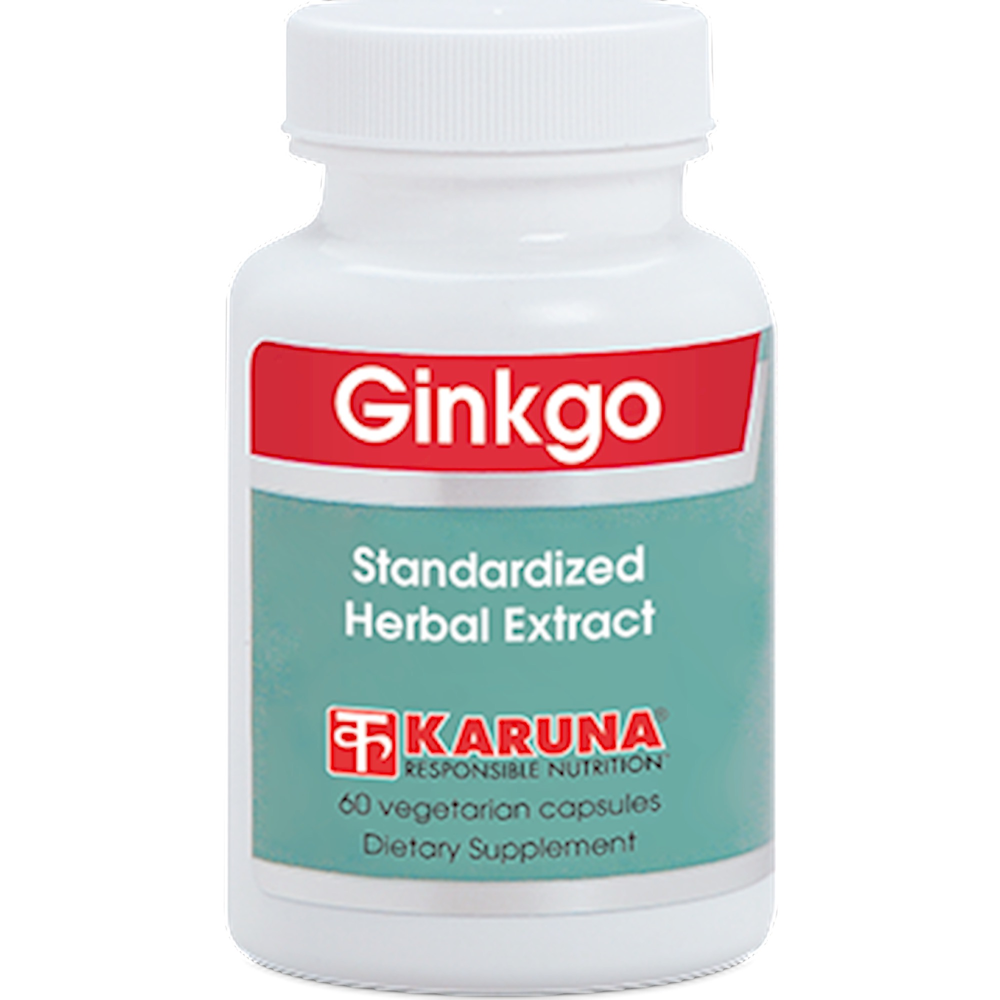 SKU: KAR-5202
Ginkgo
-Standardized extract for support of memory function and healthy circulation.
Ginkgo biloba is an ancient plant whose constituents have numerous beneficial effects on nerve tissue and circulation. Support by Ginkgo biloba extract (GBE) for normal brain function is based on neuroprotective effects against agents that can promote neuronal degeneration as well as regulating effects on neuro-transmitters. Research also shows GBE to have profound effects on circulation through inhibition of platelet activating factor (PAF) and other mediators of blood viscosity. GBE has been demonstrated to promote cerebrovascular and peripheral vascular circulation, enhancing blood flow, glucose delivery and oxygenation throughout the body, especially to the brain and nerve cells. Karunas Ginkgo biloba extract (GBE) is standardized identically to specifications for extracts used in clinical trials.
Adults: One capsule twice daily with morning and evening meals, or as directed.
Serving Size: 1 Capsule
Amount Per Serving
Ginkgo biloba Extract ...60mg
Other Ingredients: Vegetarian capsule, rice flour.
*This statement has not been evaluated by the Food and Drug Administration. This product is not intended to diagnose, treat, cure or prevent any disease.