Ginkgo biloba
Wise Woman Herbals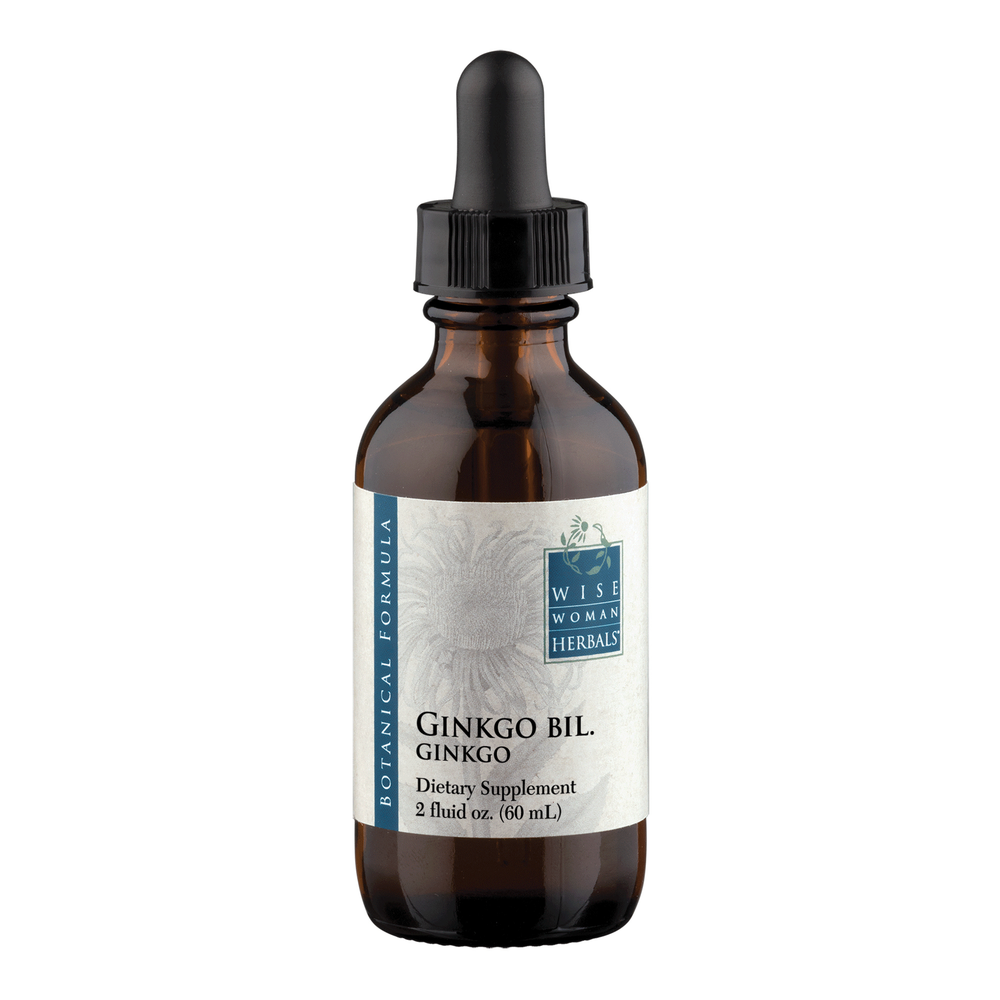 SKU: WWH-2GINK
Ginkgo biloba

Add 20-60 drops to water, 1-4 times per day
Organic fall leaves, 1:1 fresh + dry in a base of organic alcohol, spring water and vegetable glycerin.
Do not use in conjunction with blood thinning agents' unless under the supervision of a trained expert. Contraindicated with bleeding disorders. May potentiate pharmaceutical MAO inhibitors.
Please consult your doctor before starting any exercise or nutritional supplement program or before using these or any product during pregnancy or if you have a serious medical condition.
These statements have not been evaluated by the Food and Drug Administration (FDA). These products are not meant to diagnose' treat or cure any disease or medical condition.