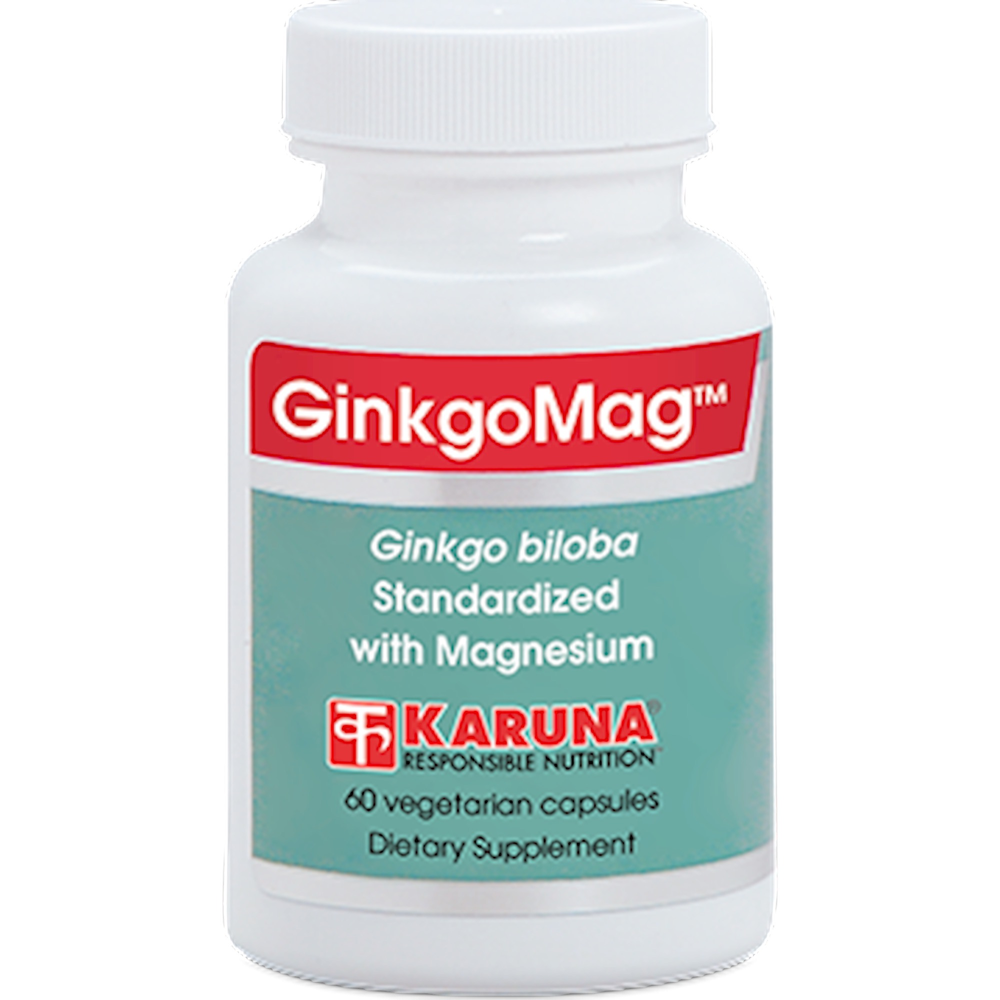 SKU: KAR-5108
GinkgoMag
-Standardized Ginkgo biloba extract with magnesium for healthy circulation.
GinkgoMag combines two natural substances with effects on peripheral circulation. Ginkgo biloba extract (GBE) inhibits platelet activating factor (PAF), which reduces blood viscosity and relaxes the smooth muscle tissues of the blood vessels, respiratory tract and other organs. Magnesium affects vascular and bronchial tone through its participation in the regulation of neuromuscular electrical potentials and neurotransmission. Together, GBE and magnesium promote normal respiratory air flow and optimal cardiovascular and peripheral vascular circulation, facilitating blood flow, glucose delivery and oxygenation throughout the body, including the lower extremities and cardiac tissues.
Adults: 1-2 capsules twice daily, or as directed.
Serving Size: 1 Capsule
Amount Per Serving
Magnesium ...100mg
(amino acid chelate)
Ginkgo biloba Extract ...60mg
Other Ingredients: Vegetarian capsule, rice flour.
*This statement has not been evaluated by the Food and Drug Administration. This product is not intended to diagnose, treat, cure or prevent any disease.