Ginseng and Gecko Formula Liquid
Kan Herb Company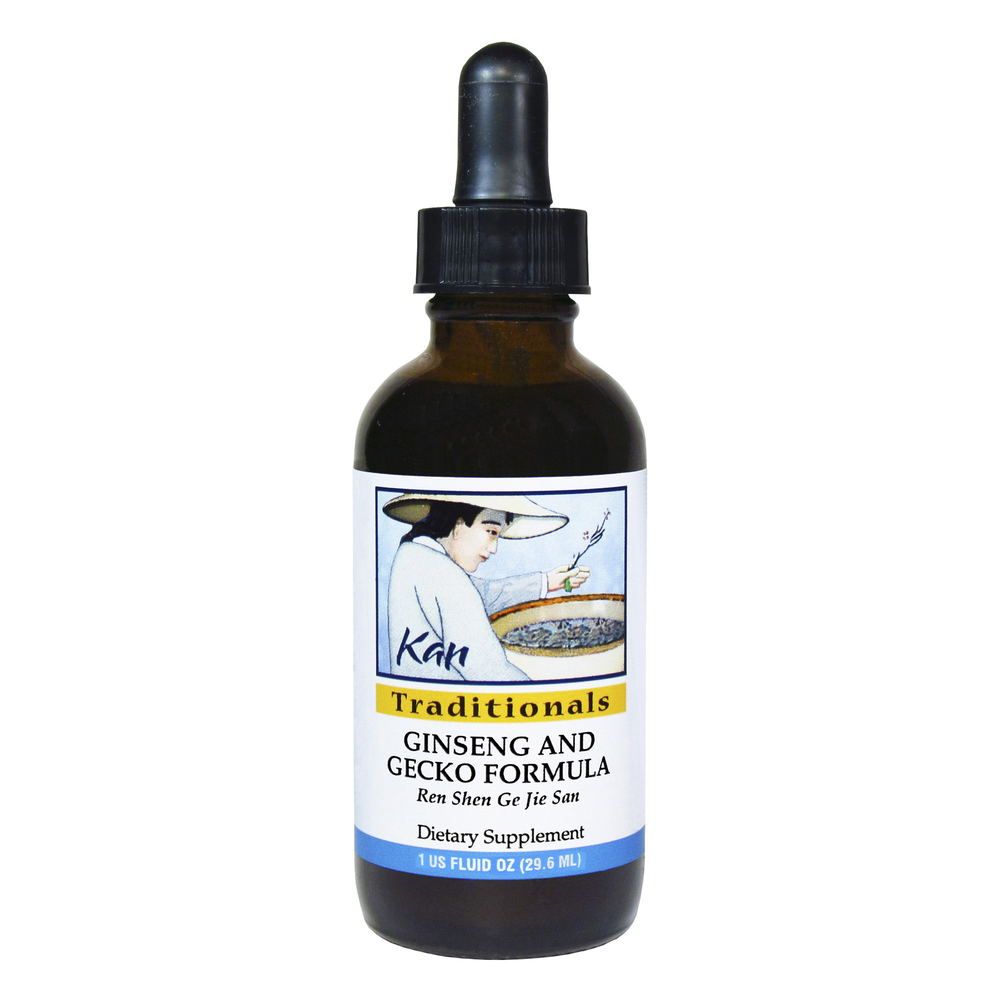 SKU: KA3T-GG1
Supports healthy Lung function
Supports healthy water metabolism
Supports healthy digestion
Occasional fatigue
Harmonizes Kidney and Lung Qi, strengthens Lung, Spleen and Kidney Qi, clears Heat, transforms Phlegm, drains Dampness, supports Kidneys in grasping Lung Qi
Suggested Adult Use:
30 drops, 2-3 times daily
Serving Size: 30 drops (approx 1ml)
Amount Per Serving
Proprietary Blend ... 828mg
White mulberry root bark, Honey fried Chinese licorice root & rhizome, Sichuan fritillary bulb, Poria, Apricot seed, Anemarrhena rhizome, White Asian ginseng root and rhizome, Gecko
Other Ingredients: Water, alcohol
Sang bai pi, Zhi gan cao, Chuan bei mu, Fu ling, Xing ren, Zhi mu, Bai ren shen, Ge jie
Seek your practitioners advice if pregnant or nursing. Shake well before every use. To evaporate alcohol, place drops in hot water. Keep out of reach of children. Keep tightly capped and out of direct sunlight. Store at room temperature. Do not put dropper in mouth.