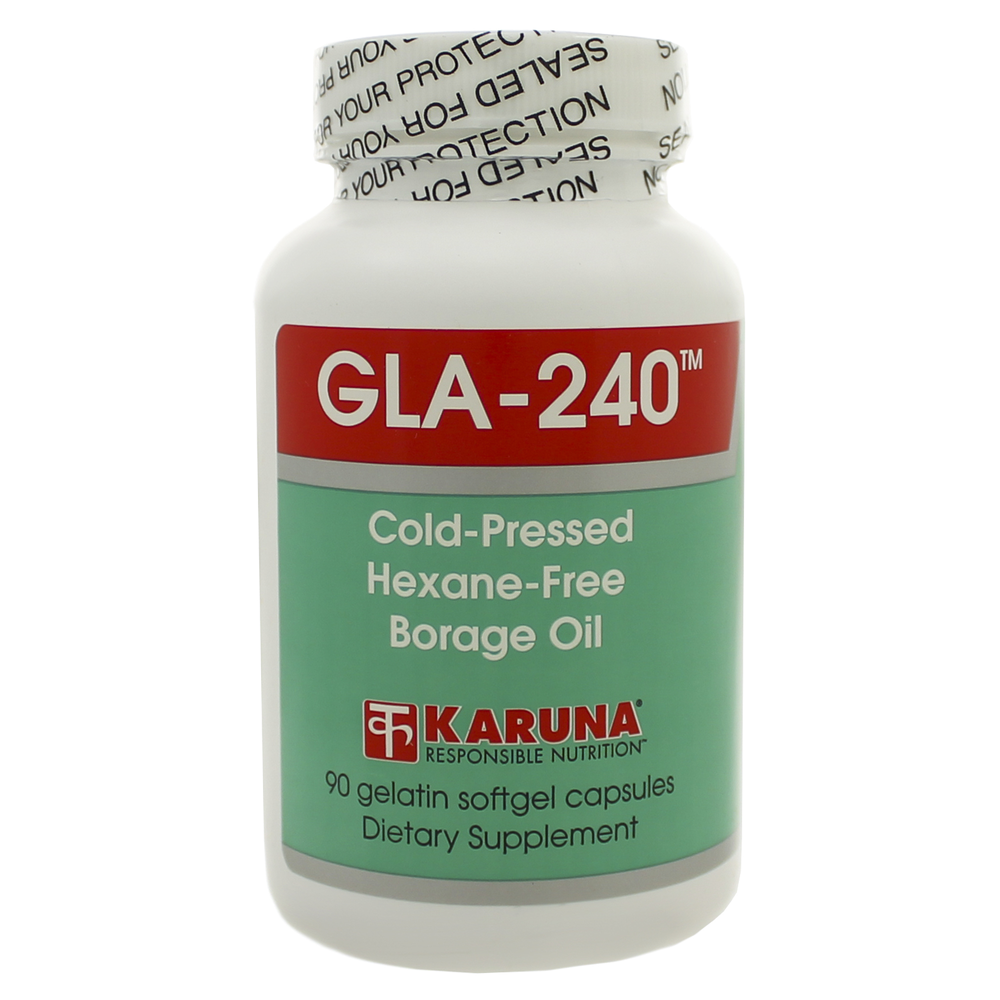 SKU: KAR-4105
GLA-240
-Concentrated source of rare omega-6 fatty acid.
Gamma-linolenic acid (GLA), a metabolite of linoleic acid, is a critically important fatty acid and friendly prostaglandin precursor, the endogenous production of which is blocked in many diseases and by the aging process itself. Credible research has concluded that GLA helps preserve comfortable joint function, helps to normalize hormonal effects on breast tissue, and supports optimal nerve function in the distal extremities. Karuna GLA-240 is 100% pure borage seed oil, organically grown and cold-processed to prevent oxidation and preserve potency. Borage oil has 1.5 times more GLA than Black Currant oil and almost 3 times more than Evening Primrose oil. The Karuna product is hexane-free - no solvents are used in processing.
Adults: 1-3 softgel capsules daily, or as directed.
Serving Size: 1 Softgel
Amount Per Serving
Calories ...11
Calories from fat ...9
Total fat ...1003mg
Saturated fat ...150mg
Trans Fat ...0mg
Unsaturated ...853mg
Monounsaturated fat ...451mg
Polyunsaturated fat ...401mg
Vitamin E ...7mg
(natural mixed tocopherols)
Borage Oil ...1, 000mg
Other Ingredients: Gelatin, glycerin, purified water.
*This statement has not been evaluated by the Food and Drug Administration. This product is not intended to diagnose, treat, cure or prevent any disease.