GlucoFit
Allergy Research Group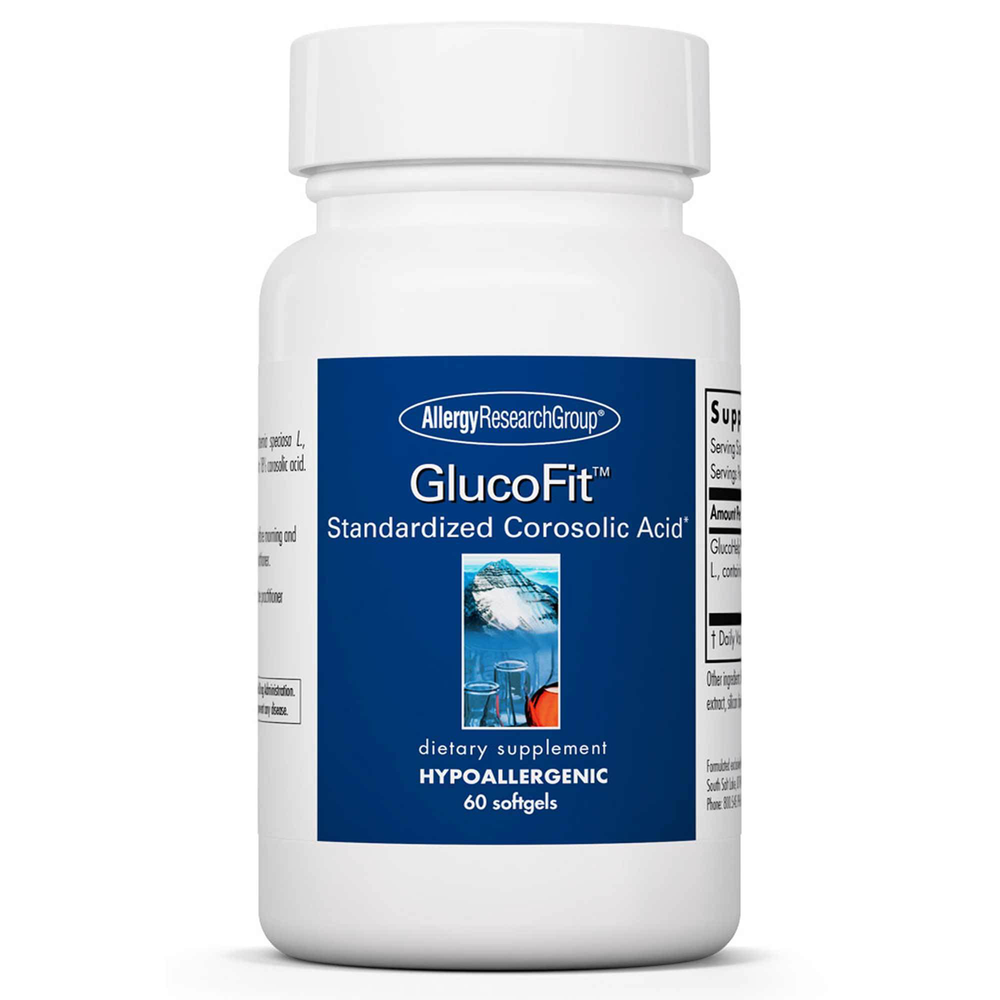 SKU: ARG-74500
An extract from the leaf of the tropical tree Lagerstroemia speciosa L., also known as Pride of India and Banaba, standardized to 18% corosolic acid. For centuries in traditional Asian cultures, the leaf tea or extract from this plant has been used for its healthful properties, including support of energy after eating and maintenance of weight within normal levels.*
L. speciosa extract standardized to corosolic acid has been clinically shown to support balanced blood glucose within normal levels*
Activates cellular glucose transport and encourages a normal glycemic profile after meals*
As a blood sugar regulating factor, may help support weight within normal levels*
As a dietary supplement, 1 softgel half an hour before morning and evening meals, or as directed by a healthcare practitioner.
Serving Size: 1 Softgel
Amount Per Serving:
GlucoHelp ... 1.334mg
(from Lagerstroemia speciosa L., 18% Corosolic Acid)
Other ingredients: Rice bran oil, gelatin, glycerin, purified water, carob extract, silicon dioxide, yellow beeswax, zinc oxide.
Note: Each capsule still contains 0.24 mg of corosolic acid. The concentration of the active material has increased 18-fold, so the amount supplied has been adjusted to keep the amount of corosolic acid per capsule exactly the same.
These nutrients are of the highest quality and purity obtainable, and do not contain preservatives, diluents, or artificial additives.
Keep in a cool, dry place, tightly capped.
This statement has not been evaluated by the U.S. Food and Drug administration. The product is not intended to diagnose, treat, cure, or prevent any disease.
It looks like there are no similar
products available