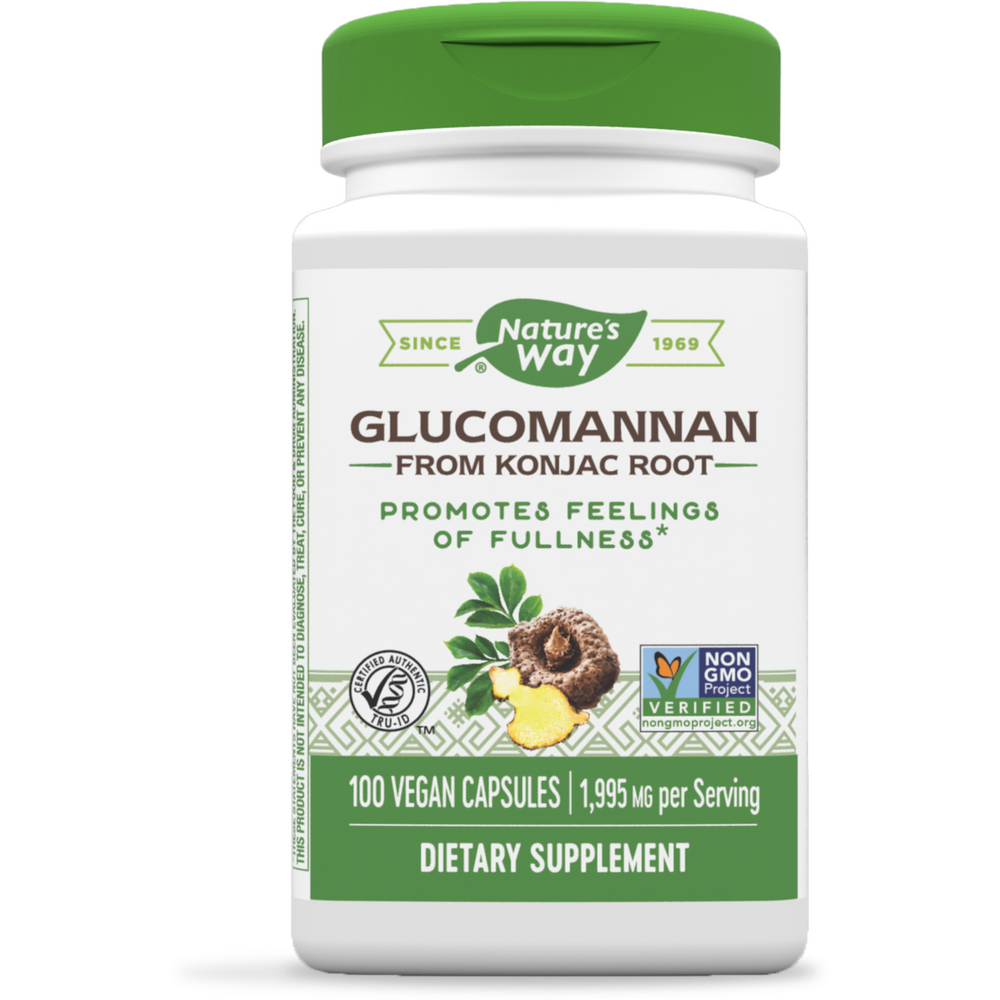 SKU: NW-13675
Glucomannan is a dietary fiber source from the root of the konjac plant.
Glucomannan is an excellent addition to a sensible weight loss program.
Take 3 capsules with a full glass of water approximately 20 minutes before mealtime.
Serving Size: 3 capsules

Amount Per Serving:
Calories ... 5
Total Carbohydrate ... 2g
Dietary Fiber ... 2g
Calcium ... 20mg
Potassium ... 50mg
Glucomannan ... 1.99g
(root)
Other Ingredients:
Plant-derived capsule, Magnesium stearate
Notice: This product should be taken with at least a full glass of liquid. Taking this product without enough liquid may cause choking. Do not take this product if you have difficulty swallowing.
Vcaps is a trademark of Capsugel.
Natures Fiber
This statement has not been evaluated by the Food and Drug Administration. This product is not intended to diagnose, treat, cure or prevent any disease.