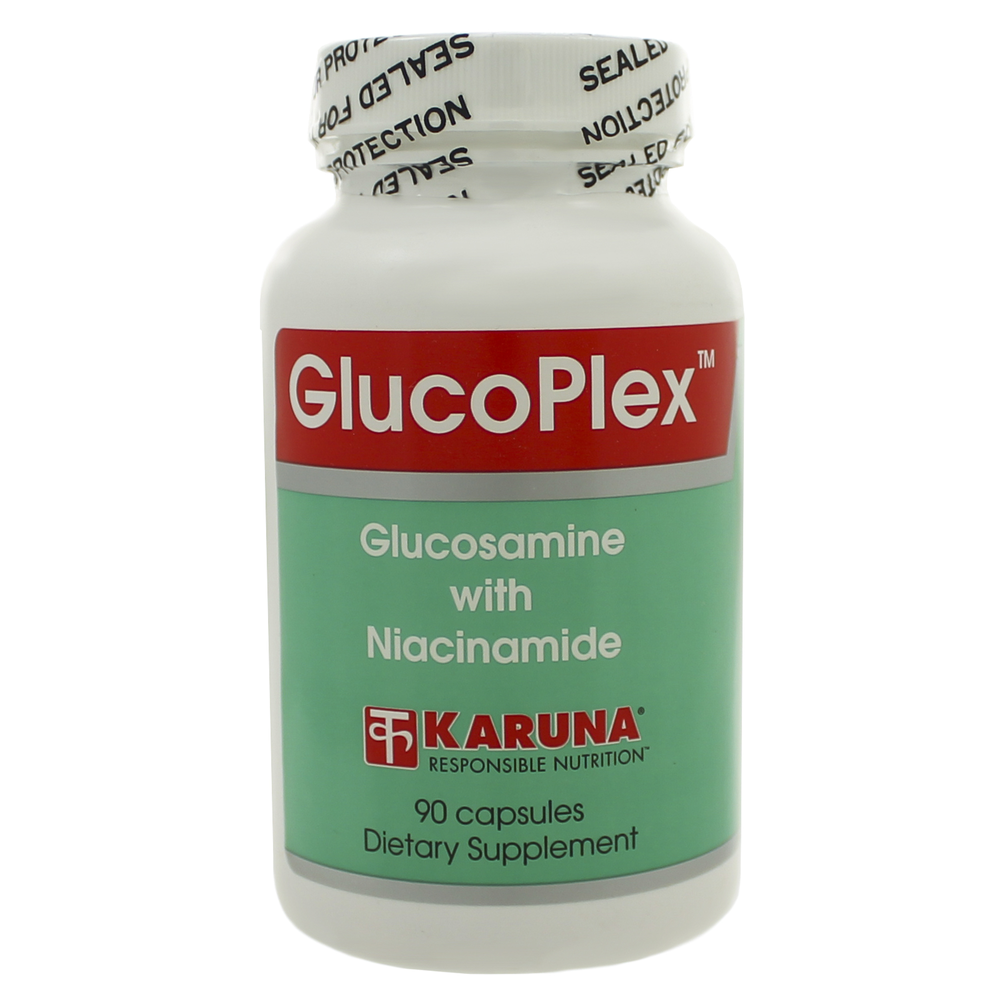 SKU: KAR-9110
GlucoPlex
-Glucosamine sulfate with niacinamide
GlucoPlex contains an array of nutrients that participate in maintaining the integrity of healthy connective tissue. Glucosamine sulfate and niacinamide are both well-documented as effective promoters of healthy joint function. Potassium chloride (KCl) is a more expensive stabilizer of glucosamine sulfate, but is often preferred over sodium chloride (NaCl).
Adults: 1-3 softgel capsules daily, or as directed..
Serving Size: 3 Capsules
Amount Per Serving
Vitamin B2 ...30mg
(riboflavin)
Vitamin B3 ...1200mg
(niacinamide)
Vitamin B6 ...45mg
(pyridoxine HCI)
Glucosamine ...1500mg
(sulfate KCI)
Betaine-HCI ...150mg
L-Methionine ...150mg
Boron ...1.5mg
Other Ingredients: Vegetable Stearate
Warning: People with a known to shellfish should not use this product.
*This statement has not been evaluated by the Food and Drug Administration. This product is not intended to diagnose, treat, cure or prevent any disease.