Glucosamine Chondroitin W/ MSM
Pure Encapsulations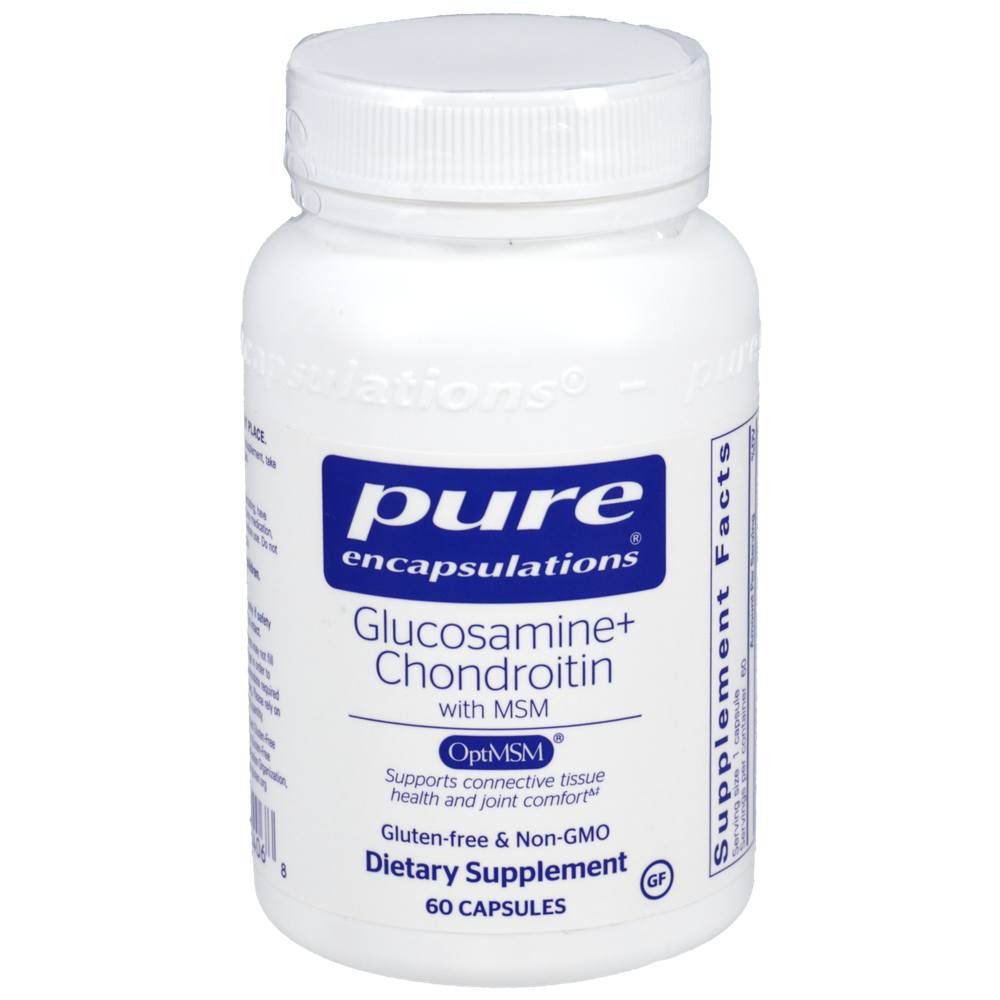 SKU: PUR-GCMS6
Glucosamine + Chondroitin with MSM provides enhanced nutritional support for optimal cartilage composition, connective tissue strength, and joint comfort.*
Supports healthy cartilage formation and joint comfort*
Promotes cartilage strength and resilience*
Sulfur-containing methylsulfonylmethane (MSM) is included in this glucosamine and chondroitin combination to provide an enhanced spectrum of nutrients for optimal cartilage matrix composition, connective tissue strength, and joint comfort. Glucosamine promotes the synthesis of the glycosaminoglycan chondroitin sulfate. Chondroitin sulfate is responsible for building the ground substance of cartilage, molecules known as proteoglycans. In addition, chondroitin sulfate may maintain healthy enzyme activity. An important role of sulfur from MSM is to enhance the structure and integrity of proteoglycans.*
Take 3 capsules daily, in divided doses, with meals. Individual results may vary.
Serving Size: One Vegetarian Capsule
Amount Per Serving
Glucosamine HCl ... 300mg
(from crab, shrimp)
Chondroitin Sulfate ... 300mg
(from bovine)
MSM ... 300mg
(methylsulfonylmethane)
Other Ingredients: ascorbyl palmitate, vegetarian capsule (cellulose, water)
Contains shellfish (crab, shrimp)
In rare cases, ingredients in this formula have caused mild gastrointestinal symptoms, such as abdominal bloating, diarrhea or nausea. If pregnant or lactating, consult your physician before taking this product.
This product may be contra-indicated with certain blood thinning medications. Consult your physician for more information.