Glucosamine Sulfate 1,000mg
Pure Encapsulations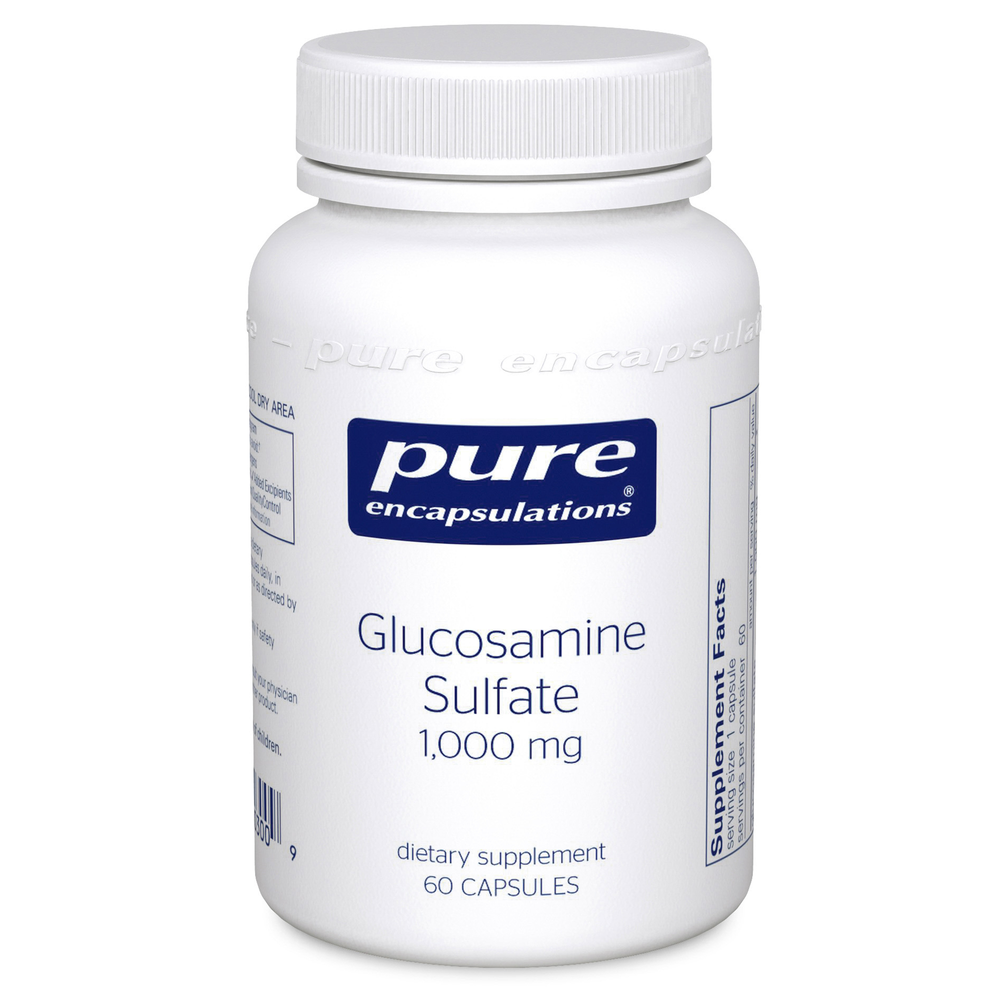 SKU: PUR-GS16
Supports joint function
*Glucosamine Sulfate nutritionally supports healthy joints and the bodys ability to generate and regenerate connective tissue. Glucosamine is a naturally occurring compound present in joint cartilage that is necessary for the synthesis of proteoglycans, the protein molecules responsible for giving cartilage its strength and resilience. Sulfate, another component of proteoglycans, works synergistically with glucosamine in cartilage metabolism.
Glucosamine Sulfate enhances and utilizes the intrinsic compounds in cartilage in order to nutritionally provide for healthy cartilage and proper joint functioning.
Take 1–2 capsules daily, in divided doses, with meals, or as directed by a health professional.
Serving Size: 1 vegetable capsules
Amount Per Serving
glucosamine sulfate ... 1, 000mg
(from crab, shrimp)
ascorbyl palmitate ... 16mg
(fat-soluble vitamin C)
other ingredients: vegetarian capsule (cellulose, water)
STORE SEALED IN A COOL DRY AREA
Tamper Resistant:
Use only if safety seal is intact.
If pregnant, consult your physician before taking this or any other product.
Do not take if you are sensitive to shellfish.
Keep out of the reach of children.