Liquid Glucose Balance
Dr's Advantage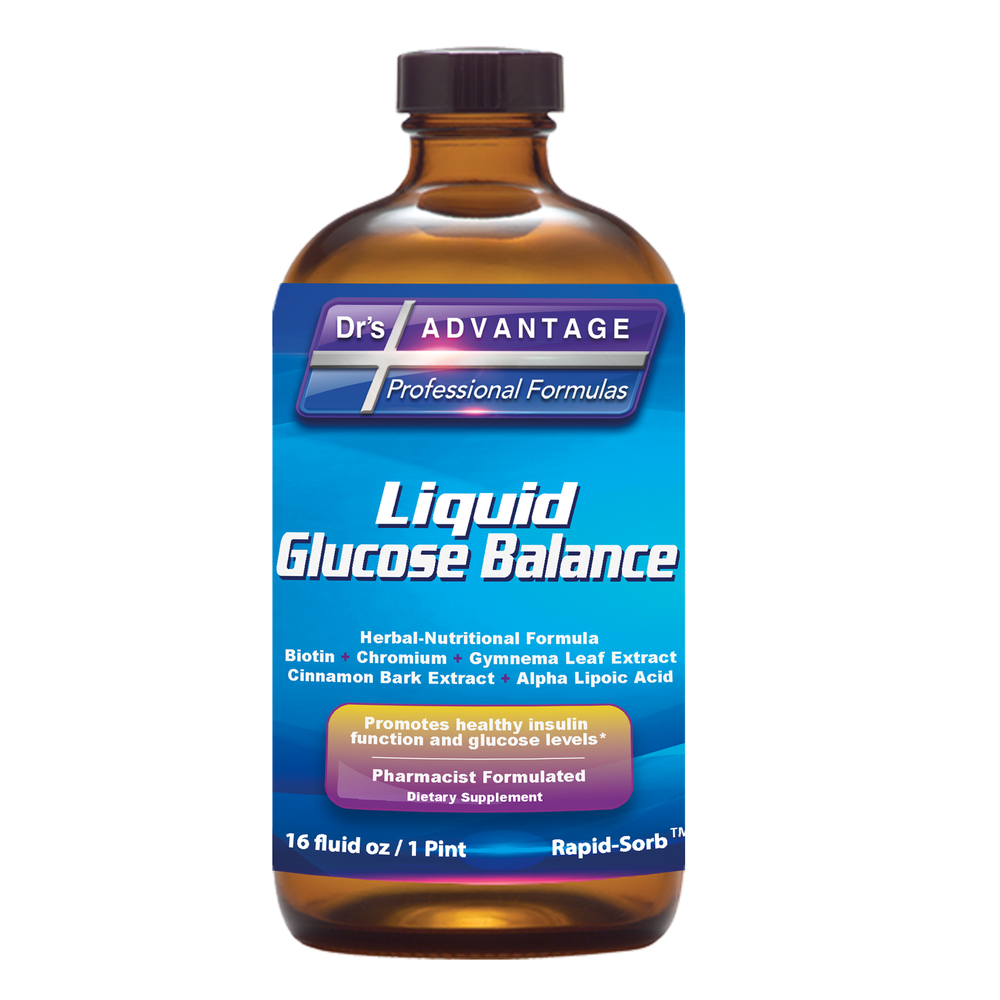 SKU: DRS-884
Liquid Glucose Balance 16oz is available by Drs Advantage.

Liquid Glucose Advantage, a dietary supplement and therapeutic formula by Dr.s Advantage, is available in 16 oz. (1 pint). It also comes with Cinnamon Bark Extract. It is designed to help and maintain blood sugar levels.Cinnamon compounds have been included to potentiate insulin activity.
Take one (1) tablespoon daily as maintenance dosage or one tablespoon twice daily for stronger support. May be mixed with water, juice or food.
Calories ...8
Total Carbohydrate ...2g
Sugar ...1g
Biotin USP ...250mcg
Chromium (Amino Acid Chelate) ...100mcg
Alpha Lipoic Acid ...10mg
Cinnamon Bark (Cassia) Extract 4:1 ...125mg
Gymnema Sylvestre ...200mg
(Standardized 25% Gymnemic Acid)
Contains - Purified water, Crystalline Fructose, Natural Kosher Glycerin, Pomegranate Natural Flavor, Natural Cherry Juice Concentrate, Citric Acid, Xanthan Gum, Potassium Sorbate (to preserve freshness), Lo Han Non-Caloric Fruit Concentrate, Grapefruit Seed Extract (to preserve freshness)
Shake well before using. Refrigerate after opening to preserve freshness. Keep out of direct light or heat.
Do not use if the safety seal around the cap has been broken or is missing. Keep out of reach of children.
It looks like there are no similar
products available