Glutathione Assist
Kirkman Professional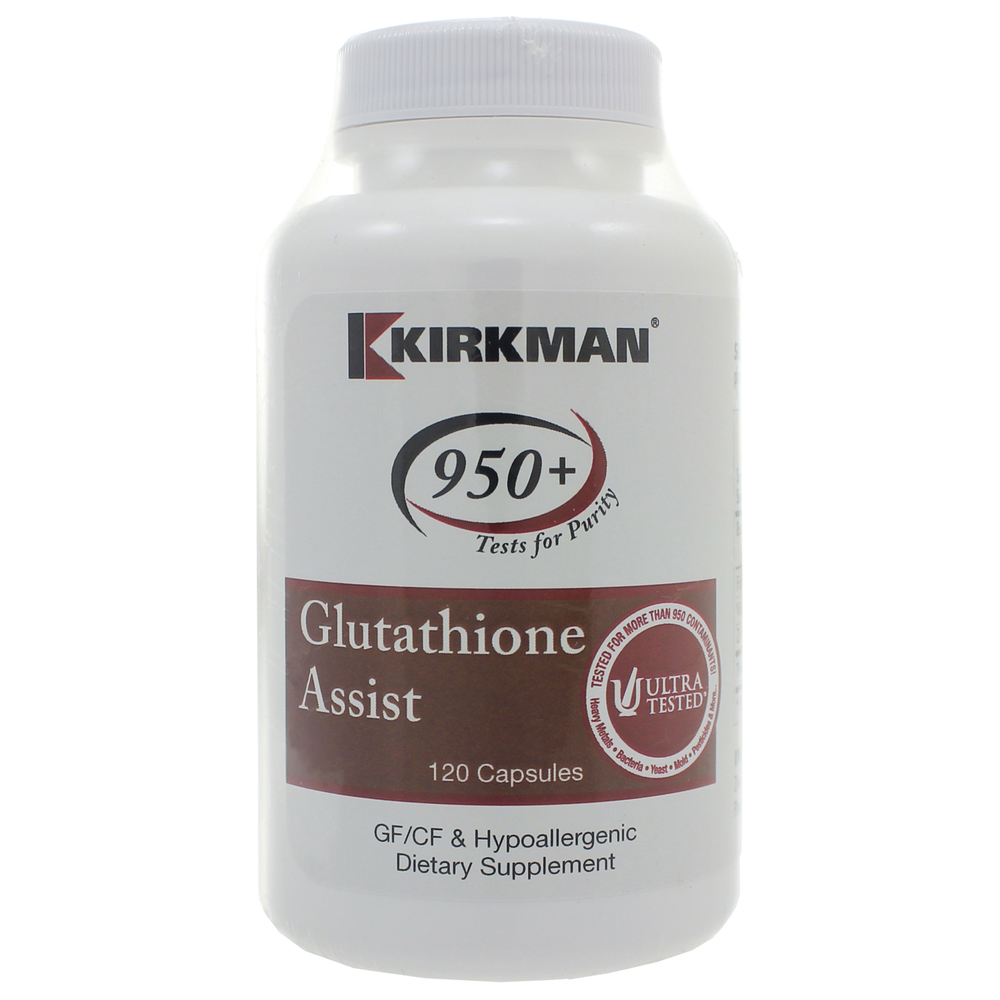 SKU: KRK-5507120
The combination of nutrients that assists the body in manufacturing glutathione, and integral part of the immune system and detoxification pathway, proposed by distinguished researcher Jill James PhD, of the Arkansas Childrens Hospital Research Institue.
Two capsules daily or as directed by a physician
Serving Size: 2 capsules
Amount Per Serving:
Folinic Acid ... 800mcg
(Calcium Folinate)
Vitamin B12 ... 500mcg
(Methyl)
Zinc ... 15mg
(Citrate)
Trimethylglycine ... 1000mg
(TMG)
Ingredients: Trimethylglycine, Di-Calcium Phosphate, Zinc Citrate,
Magnesium Stearate, Folinic Acid, Methylcobalamin, Plant Cellulose Capsule.
Free Of Sugar, Starch, Soy, Casein, Gluten, Milk, Corn, Egg,
Yeast, Gelatin, Flavorings, Colorings, Peanuts, Tree Nuts, Fish
WARNINGS: KEEP OUT OF THE REACH OF CHILDREN.
These statements have not been evaluated by the Food & Drug Administration. This product is not intended to diagnose, treat, cure or prevent any disease.
It looks like there are no similar
products available