Glutathione Booster®
Carlson Labs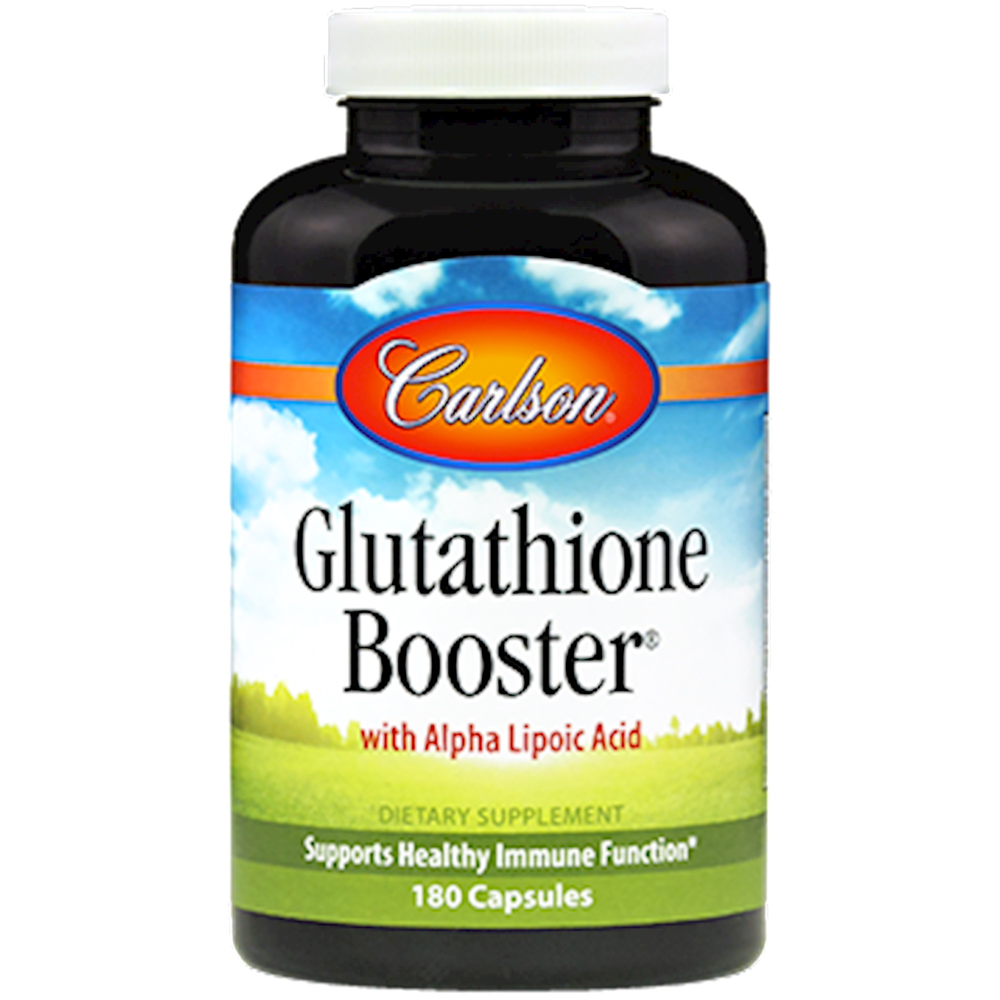 SKU: CL-4852
Glutathione Booster® is designed to provide our body with the nutrients it needs to elevate or maintain healthy glutathione and glutathione peroxidase levels. Glutathione is the primary component of glutathione peroxidase, one of the most powerful antioxidant enzymes in our bodies. Glutathione is composed of the three amino acids: cysteine, glutamine, and glycine. Together, they help convert destructive molecules, including free radicals, into harmless compounds.
Supports healthy immune system function
Encourages healthy cellular metabolism
Supports liver detoxification
Helps maintain healthy glutathione levels
Potency and quality guaranteed
Adults:
take two capsules daily at mealtime.
Serving Size:
2 Capsules
Amount Per ServingCalories
... 5
Total Carbohydrate
... <1g
Protein
... <1g
Vitamin C
... 200mg
(ascorbic acid)
Vitamin E
... 67mg
(from d-alpha tocopheryl succinate)
Riboflavin
... 5mg
(Vitamin B-2)
Selenium
... 200mcg
(from selenomethionine)
N-Acetyl Cysteine
... 200mg
Milk Thistle Extract
... 140mg
(Silybum marianum) (seeds)
Garlic
... 100mg
(Allium sativum) (bulb)
Alpha Lipoic
... 50mg
L-Glutamine
... 50mg
L-Glycine
... 50mg
Asparagus Concentrate
... 25mg
(Asparagus officinalis) (shoot)
Glutathione
... 20mg
Other Ingredients:
Beef gelatin capsule, microcrystalline cellulose, magnesium stearate (veg)
Gluten Free
No Artificial Preservatives
Keep bottle tightly closed. Store away from heat and moisture.