Gluten-Dairy Ultra Enzyme
Douglas Labs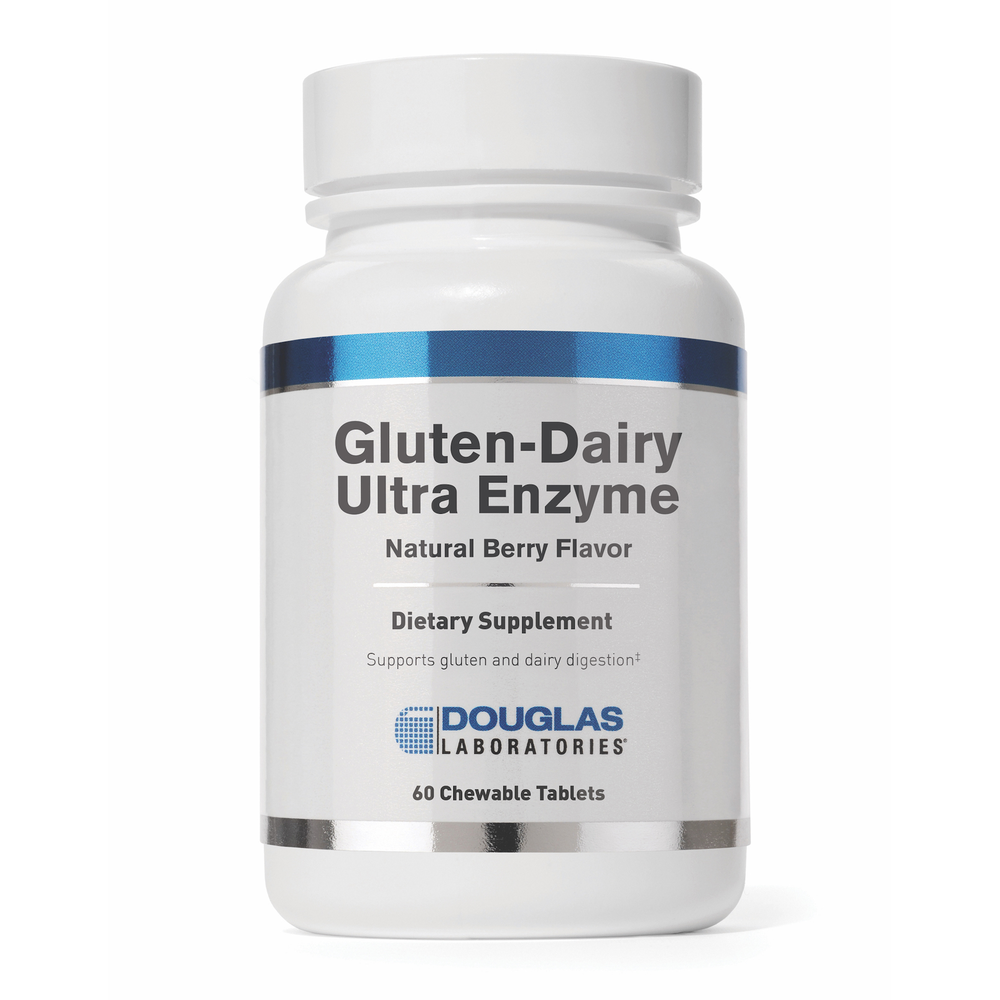 SKU: DL-20246760X
Clinically researched enzymes, Tolerase® G and BioCore Dairy®, assist gastric and pancreatic enzymes of the gastrointestinal tract to break down gluten and lactose into their basic components. Tolerase® G is a a proline-specific endoprotease that has been shown to effectively aid in the digestion of residual gluten.‡
Adults and children age 3+ chew 1 tablet with a meal up to 3 times daily, or as directed by a health
professional.


Serving Size: 1 chewable tablet

Amount Per Serving
Total Carbohydrate ... 0g
Sugar Alcohol ... 1g
Tolerase® G Prolyl Endopeptidase ... 144mg
(from Aspergillus niger)
Supplying Prolyl Endopeptidase Activity ... 83,520 PPI
BioCore Dairy®-I ... 105mg
Supplying:
Protease (from Aspergillus niger) ... 399 BLGU
Protease (from Aspergillus oryzae) ... 231 BLGU
Lactase (from Aspergillus oryzae) ... 1,000 ALU

Other Ingredients: Mannitol, xylitol, sunflower lecithin, natural mixed berry and dark cherry flavors, organic acacia gum

Gluten-free, Dairy-free, Non-GMO

BioCore Dairy®-I is a trademark of National Enzyme Company


Tolerase® G is a trademark of DSM
Tolerase® G is not intended to replace a gluten-free diet. Tolerase® G is not intended to treat or prevent Celiac disease.

WARNING: If you are pregnant or lactating, have any health condition or are taking any medication, consult your health professional before use.

KEEP OUT OF THE REACH OF CHILDREN. Store in a cool, dry place. Use only if safety seal is intact.