Glutezyme
Progressive Labs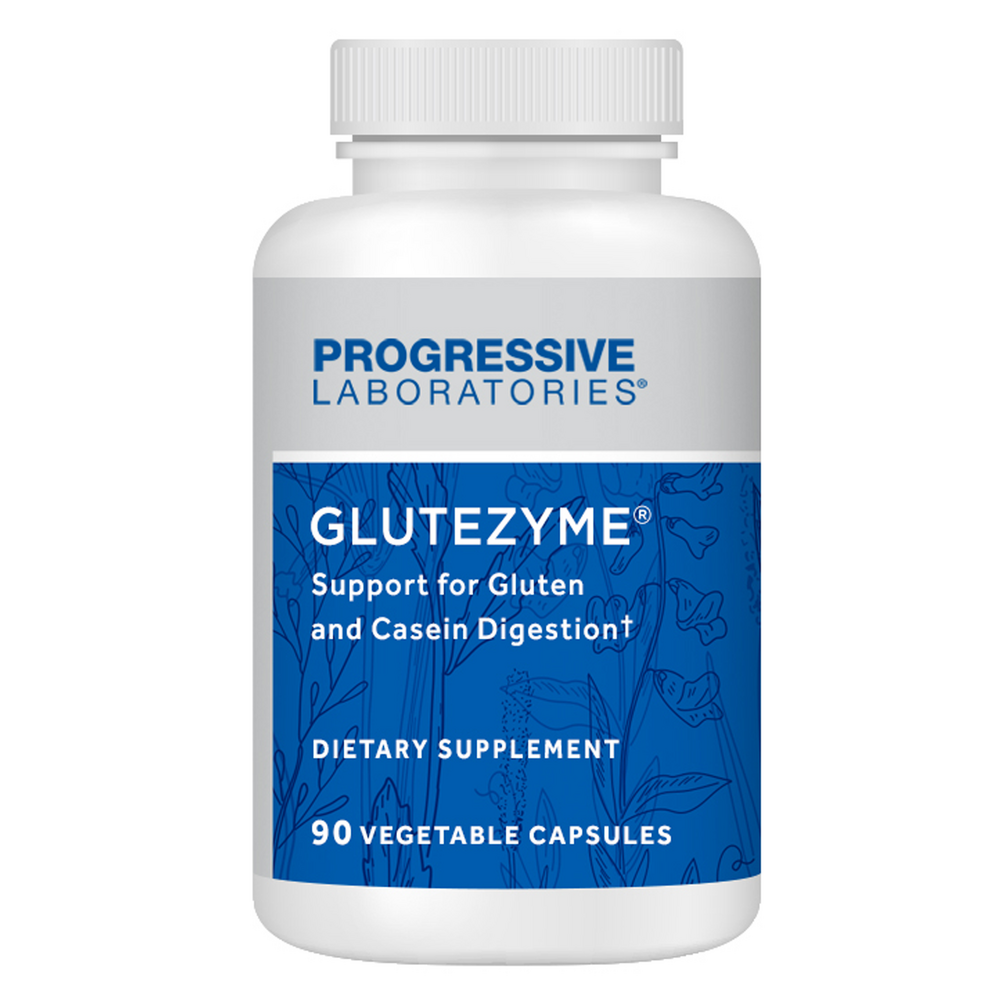 SKU: PGV-714
Enzyme formula for the nutritional support of gluten and casein digestion.
Take one vegetable capsule before each meal.
Serving Size: 1 capsule

Amount per Serving:
Zinc ... 3mg
(as Zinc Gluconate)
Copper ... 0.3mg
(as Copper Gluconate)
Glutezyme Enzyme Blend ... 155mg
Amylase ... 10, 000DU
Acid Maltase ... 16.7MaltU
Alpha-Galactosidase ... 120GalU
Lactase ... 500ALU
Lipase ... 1, 000FIP
Lipase ... 250FIP
Cellulase AN ... 10CU
Cellulase ... 5CU
BioCore ... 100mg
Protease ... 500DPP-IV units
Protease ... 30, 000HUT units
Protease ... 8.5AP units
Other Ingredients: maltodextrin, hypromellose (vegetable capsule).
These statements have not been evaluated by the Food and Drug Administration.
These products are not intended to diagnose, treat, cure or prevent any disease.