Glycine 500mg
Metabolic Maintenance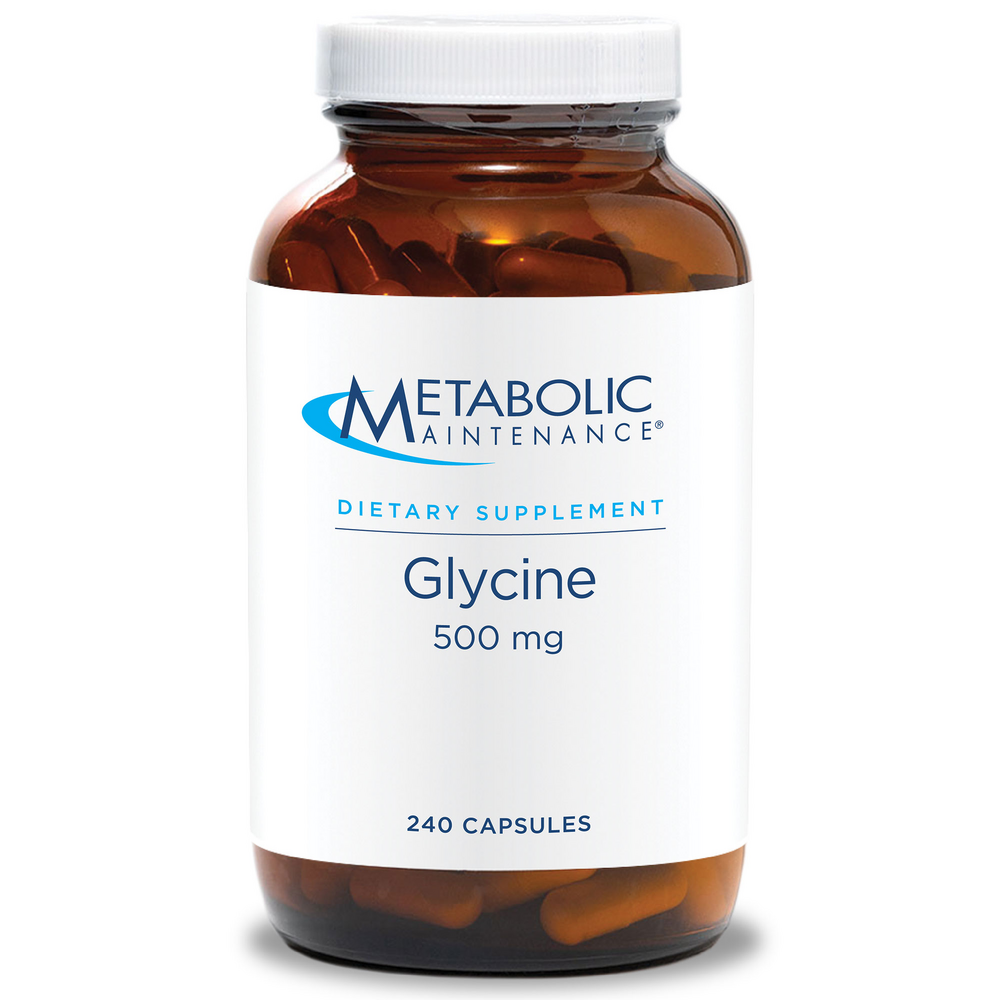 SKU: ME3-00118
Glycine 500mg
-Glycine is the smallest of amino acid molecules, yet extremely important in
liver detoxification pathways, production of glutathione, DNA, and hemoglobin.
In addition: • It is an inhibitory neurotransmitter which has recently been
shown to support healthy neurological function* • It is an important component
necessary for healthy REM and delta sleep patterns* Glycine is especially
helpful in improving the taste of Custom Amino Acids and Custom Vitamin/Mineral
Formulas. It has a sweet taste and can be used to sweeten drinks or powdered
supplements without altering blood glucose levels.
One to three (1-3) capsules daily as a dietary supplement, or as directed by a
Doctor.
Serving Size: 1 Capsule
Amount Per Serving
Glycine ...500mg*
Other Ingredients: Vegetarian capsule
Keep tightly closed in a dry place; do not expose to excessive heat.
KEEP OUT OF REACH OF CHILDREN.
Pregnant or lactating women, consult your healthcare professional before taking
this product.
No excepients, preservatives, binders, or fillers. Nothing but pure active
ingredients.
*This statement has not been evaluated by the Food and Drug Administration.
This product is not intended to diagnose, treat, cure or prevent any diseases.